Top 10 Baecation Destinations in Africa
While tourism in Africa has a long, colorful history, there is no doubt that a lot of what you see is about wildlife and tropical forests. AN easy sell, for a continent that houses a lot of beautiful natural sites. From Safari's to thick, dense jungles, often riddled with a myriad of exotic, beautiful animals, the promise of adventure is sometimes too alluring to pass up.
However, people travel, for different reasons. A lot of people travel to explore, and learn about different cultures, some others, to escape their realities and the sometimes overwhelming pressure from work and city life.
One of those reasons is to spend time, creating memories with their significant others. Once thought to be reserved for the rich, and upper middle class, couple trips are now more fashionable, and appealing these days. This is largely due to the fact that a larger percentage of Africa's ( and indeed the world's) workforce are youths (age 20-40). In the past, finance was a major reason, but with increasing earning power, young people are now more positioned to enjoy these dream vacations (or baecations as they've fashionably coined it).
Baecation
Baecation is simply a vacation with your bae/boo. It depicts hanging out, or being with your partner at a location, usually somewhere far from home, for extended periods of time.
Another major reason is globalization. The world has been made smaller with technology and the internet. More people interact in virtual spaces, and people are more curious about what's on the other end of the world. And they usually find out with a few clicks!
On Instagram, you can find the most alluring pictures from choice destinations. And what's more, you can get all, or most of the information you'll need to go there.
There's never been a better time to travel!
Now, it's easy to get carried away with all the possibilities of adventure, and beautiful memories. We know how stressful planning an itinerary and putting it all together is.
So we have taken the time to curate some beautiful choice locations for your next baecation. Enjoy!
Editor's Note: Looking to travel abroad but unsure about the travel and visa requirements for your favourite destinations? Download this comprehensive Travel requirements and visa protocols guide to stay prepared. 
1. Sao Tome & Principe
Aptly dubbed "Africa's 'heaven on Earth'", Sao Tome & Principe is one of the world's least known paradises. It is made up of two major archipelagos located on the Gulf of Guinea, off the western equatorial coast of Central Africa. Teeming with lush forests and volcanic peaks, the Island nation, while small in size, is big in biodiversity.
Hiking, diving, snorkeling, trekking, exploring the unique flora and fauna as well as landmarks like the Pico Cao Grande (a stunning 1,213-foot-tall peak that rises sharply above the rainforest) are among the most popular attractions for intending visitors.
Hotels and other accommodations are relatively cheap, food and transport within the "normal" expected range and locals are very friendly. The country is opening up to visitors everyday, as the government has realized the importance of tourism and its revenue generation potentials. Securing an e-visa is relatively easy as most of the enquiries are done online.
2. Casablanca, Morocco
Casablanca offers a contrast of a busy city landscape, vastly different from the "normal" concrete jungle, to the calm waters by the beach, just overlooking Spain and Portugal (and no, you can't swim across). There are lots of activities that make this beautiful city a must-see for lovers and adventurers. From the ancient architectures, and rich cultural influences, every stone, whether on a wall, or a pavement, has a unique story to tell. Records of French influences are still visible all around, and who better to trust with a romantic experience than the French? Casablanca is also home to the largest mall in Africa, The Morocco Mall.
3. Madagascar
The world's second largest island country, after Indonesia, definitely needs no introduction. The nation consists of the island of Madagascar (the fourth-largest island in the world) and numerous smaller peripheral islands.
A biodiversity hotspot, with over 90% of its wildlife is found nowhere else on Earth, the Island nation is a host to beautiful sceneries and beaches.
Promising soothing and calm shades from the palm trees beside the beaches, and mouthwatering sea cuisines from the numerous fishermen huts and restaurants on the coral reef, madagascar offers a real treat that balances serenity and beauty, with the infinitely blue ocean. You can move out with the dugout canoes to explore the waters, and sometimes catch a whale, or two ( best times between July & August)
4. Sharm el-Sheikh, Egypt
We all know the stories about Ramses and the ancient kingdom of Egypt. Most of the monuments from those times still stand, and are great tourist sites today. Perfect way to enjoy a rich history of culture, architecture and tradition.
But that's not why we're here.
Welcome to Sharm el-Sheikh, Egypt, the gateway to the reefs of the Red Sea? If you love diving, or want to have one of the best diving experiences, then you should definitely be here. This is one of the best diving spots in the world.
With all its breath-taking sights and colourful activities, Sharm el-Sheikh is unofficially called the resort capital of Egypt. The crystal waters are warm and beautiful.
Sunbathers and swimming enthusiasts will definitely find the water a great spot to have an awesome time.
5. Skeleton Coast, Namibia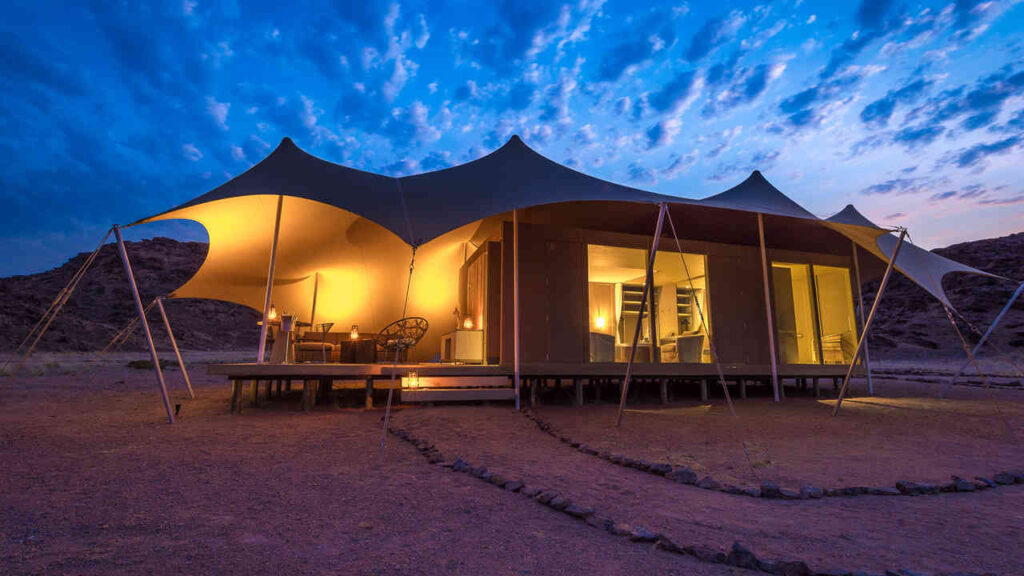 Skeleton Coast is a blissful vacation spot for those who are not ready to fight with tourists for space. We would say that it is a hauntingly awesome beach with its wild, rugged and wild stretch of water that is found between the Swakop and Kunene rivers. The Namib Desert is close by and with the Skeleton Coast, you got no better vacation spot in Africa than this.
Often called the three-in-one vacation, Skeleton Coast offers the desert feel, just beside the ocean, with a beautiful forest just a few kilometers away, all open to exploration and adventure.
The hauntingly awesome beach with its wild, rugged and wild stretch of water that is found between the Swakop and Kunene rivers, which supply water to the beautiful vegetation and exotic animals who live in it.
What better option to create memories than this beautiful land of adventures?!
Editor's Note: Traveling changes you. Here are 9 Things To Love About Travel
6. Seychelles
Seychelles promises a haven to those who want to have the best vacation ever . And yes, they brag about it.
The place is as beautiful as the pictures say, so it's no wonder tourists are crazy about this place for their vacation? The exquisitely turquoise waters are dreamy to look at, with the sun reflecting beautifully off them all day. Seychelles is full of adventures and the charming white sandy beach and the hills will leave you breathless.
be sure to come with extra storage, as every expanse of this beautiful island country is picture perfect.
There are cafes that serve sumptuous seafood and other international cuisines. This could easily be the best trip of your life!
7. Ouida, Benin
Just across the border, from Lagos, Nigeria, Ouida, offers a waltz between ancient culture and a fast moving African modernity. With a few French influences, the city tells the enduring tale of the Kingdom of Whydah, is a city on the coast of the Republic of Benin. There are lots of monuments, each telling a different story, and echoing the realities of the times and periods they were erected. From the Route des Esclaves to the Basilique de l'Immaculée Conception, the Ouidah Museum of History and the Zinsou Foundation Museum, the city delivers on its promise of serenity and strength, a tale of what the generations and early dwellers have lived, endured, and as we can only hope, enjoyed.
There are lots of local cuisines your taste buds will thank you for, and the culture rich city offers you art and colorful attires, if you're looking for memorable souvenirs to remind you of the beauty and history you will, sadly be leaving behind on your way back home.
See also: Top 5 VISA-FREE destinations for Nigerians
8. Mombasa, Kenya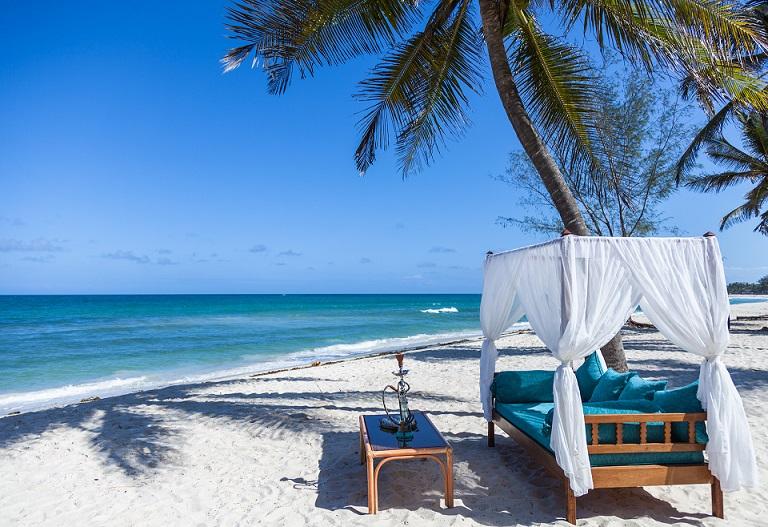 The beautiful white and blue city of Kenya offers surreal vacation experience. Mombasa is the country's oldest (circa 900 AD) and second-largest city(after the capital Nairobi). Known for its beautiful, glistening blue waters and rich history, you'll be sure to get premium vacation experience. The city is largely run by revenue from tourism, but houses a large port and an international airport.
With the help of locals and/or guides you will learn about the city, through the tales documented from the ancient founders, Mwana Mkisi and Shehe Mvita, to Portuguese invasion, and later Omani, and British rule. Ther rich tales of the Thenashara Taifa(Twelve Nations) and the colorful stories of Mwana Mkisi , who founded Kongowea, the original urban settlement on Mombasa Island will open your eyes to the rich, colorful ancient history of the friendly locals.
Just be sure to bring your cameras, and extra storage and batteries. Mombasa is every true tourist's dream.
9. Zanzibar, Tanzania
Paradise!
That's the only way to describe this beautiful island. Just off the shores of mainland Tanzania, Zanzibar delivers on the great travelers promise: "To find solace away from home".
You can enjoy the different boat rides and historical tours from Stone City to the ports, every landmark, picture worthy.
Along the coastlines, walking with your lover as you pick corals, admire the pristine, crystal clear waters, swaying palm trees and breathtaking sunsets.
Zanzibar is definitely the dream location for a romantic escape to nature.
And she always welcomes you with open arms!
10. Mauritius
Mauritius is what you could call an anomaly. With ancestry from Indian, French and African forebears, the island country is a beautiful rendition of "variety is the spice of life". The waters along the beaches are, for the most part, shallow and calm. On lazy days, you can wallow around to discover new terrains. You wake with breathtaking sunrise and sunset, all of which can be beautifully captured from your room. There is the Waterpark Leisure close by where you can find giant chutes. All round, the country offers great scenery, friendly, beautiful people, lots of adventure and the best cuisines and food choices.
See also: 15 African dishes that will leave you wanting more
Wrap Up
There are lots of beautiful places that, sadly, couldn't make the list, but we had to consider visa, security and restrictions (currently due to COVID). Rest assured, any one of these choice locations is sure to give you the best experience in scenery, activities, food and timeless memories.
If you're looking to make your travel and migration plan stress-free, our visa and travel consultants are on hand to put you through and help you get all essentials ready in caring for your travel plans. Visit Urban Nomads to speak with a consultant through one of the three membership plans.
For free travel vouchers, tips and hacks, be sure to subscribe.