Experience #2: The City of Peace – Kehinde T. Odutayo
It was the first week of November 2018 when I traveled to Sharm El Sheikh, Egypt to attend the World Youth Forum. When I arrived at the Sharm El Sheikh International Airport at night, I met some young adults from various parts of the world. We agreed to explore the ancient tourist city because it was our first time visiting Egypt and we wanted to have profound memories of the City of Peace.
On the third day in country, I picked my camera and we decided to visit Old Sharm Market at night. It is in the Hadaba / Ras Um Sid end of Sharm. It is a market that house historic and ancient lifestyle of the Egyptians. We enjoyed camel rides, night parties, window shopping, karaoke bars with some cool Nigerian jams at Na'ama Bay. The feeling was intoxicating as we couldn't believe ourselves that we have merried into the middle of the night without feeling tired as the place was still alive like it was 6pm.
We picked our scout bags after some hours of sleep to join hundreds of tourist mostly Europeans on a trip to Ras Mohammed National Park for Scuba diving. We navigated into the Sinai peninsula on a beautiful white cruise boat, seeing the crystal clear blue water and inhaling the refreshing smell of the Red Sea got me sea sick after listening to the scuba diving safety precautions.We explored the mesmerizing ocean depth, seeing how vast the underwater world is with beautiful and colorful sea creatures called the coral reefs.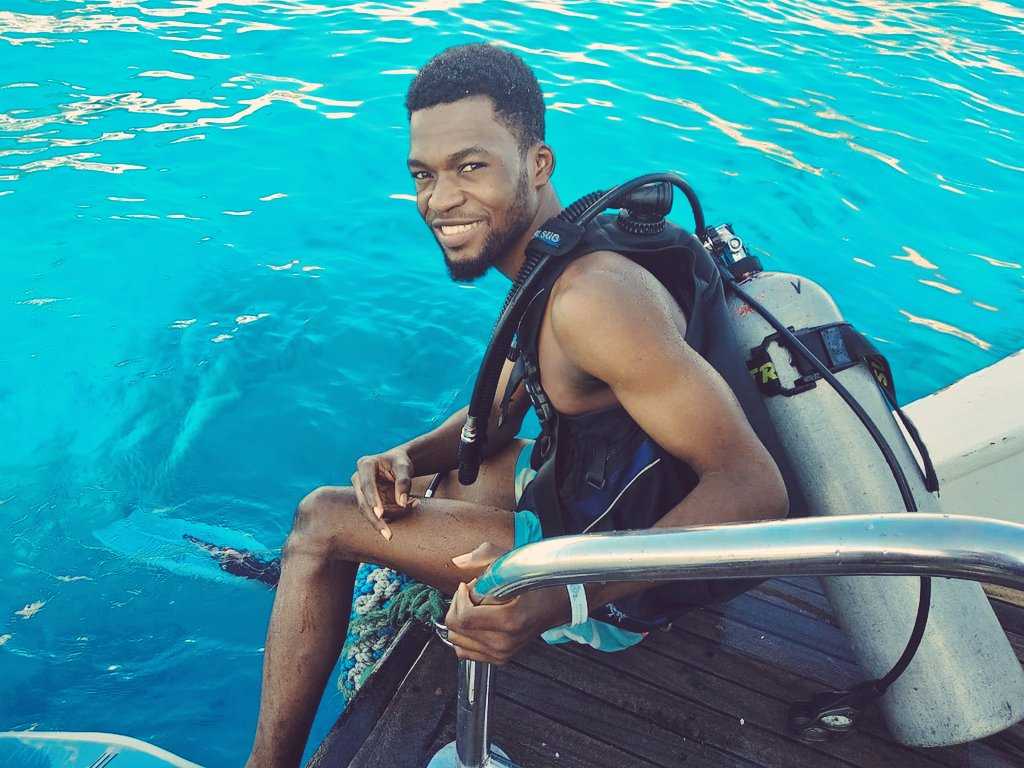 The world is indeed a beautiful place to explore. After the youth forum was over, we decided to continue our adventurous quest. We traveled out of Sharm to Dahab, a small town on the southeast coast of the Sinai Peninsula in Egypt, approximately 80 km northeast of Sharm el-Sheikh. We interviewed the locals selling merchandise about the town and their experiences so far, had photoshoot with the locals because they were very accommodating and happy to see us as most of us are blacks.
We were due to leave the country in two days, then we did something special for one of us. It was her birthday in two days but we decided to celebrate it together before leaving Egypt. We went to the beach had photoshoot, shot some videos and had a dinner with a surprise birthday song . It was a tearful experience for me and everyone. When I got back to Nigeria, I complied a video of the City of Peace, to engrave the memories I shared with other amazing people I met and explored the world with.
For free travel vouchers, tips and hacks, be sure to subscribe.