9 Things To Love About Travel
"Not all those who wander are lost" ~ J. R. R. Tolkien
People often believe that those who travel aren't focused or they just get lost, but that is never true. Travel gives us our most cherished memories and countless irreplaceable lessons that we can choose to pay forward to others. It teaches us about ourselves and each other; it broadens our horizons and, just like a reset button, it forces us to refocus on what matters. Travel opens our minds and soul to the hidden things of the world. We get to experience each day as a new day, live other people's cultures and meet new people. With travel innovation, which has made planning more pleasant and very easy, we can book our flights in a twinkle of an eye. What not to love about travelling?
Personally, travel is a culture. All my life I have been travelling. In my home country Nigeria, I was born in the South-south, raised and did my elementary classes in the Southwest, furthered my education in the Southeast and served my nation in the Northeast. I can confidently say that for each place I have lived and travelled to, a piece of them is always with me. Upon graduating from school, that gave me the gift of travelling. An opportunity to explore the globe and that has changed the way I saw the world. Here are 9 things to love about travel from a self-professed travel addict.
Related post: Why travelling around the world is good for you
1. Learn History:
My grandmother says that we learned the best lesson outside the classroom. Travel allows us to explore the history of any destination one is visiting. Visiting museums, zoos, theme parks, talking with the locals and immersing yourself in the locals' cultures will give you a genuine sense of belonging and the history of the destination. We get to learn a new language, fascinating landscapes, taste the local's dishes and learn about their lifestyles. Travel enriches our minds and educates us far beyond class textbooks and travel guides. If not for anything else, one should travel for curiosity.
2. To Escape Reality:
There are moments we all need to escape reality. I remember the best part of my three-month trip to Ghana and Gambia. It was a time I enjoyed complete privacy in unfamiliar territories. It gave me the liberty to live and enjoy the short time of my stay. Of course, I was far away from home but then, I could just decide on where to go anytime, be anyone, and get to experience life differently. Travel allows us to be spontaneous and seek new experiences.
3. Free Wi-Fi:
Free Wi-Fi is like having free food. Who doesn't love a free internet connection?
Though in Nigeria, it's not common to visit places and discover that there is free Wi-Fi for tourists or guests but in other countries, they do not see it as a big deal and that is one thing I love about travel. With this, I get to connect with family and friends, connect to my social media channels and share the beauty of the world and my experiences.
4. Discover New Cultures.
Culture, they say, is a way of life. Travel allows us to experience and discover different or similar ways of life. It exposes us to different cultures and ancient traditions. It allows us to understand and respect others' different points of view and ways of life. When we travel, it opens our world to new experiences and possibilities. We learn and try new things, say "yes" to something we can't imagine doing and meet people we will never forget.
From dancing the Gomè dance in Ghana, experiencing the Kanuri's culture in Yobe State, climbing the Table mountains in Cape town, trying the Gambian Jollof Rice and even roaming the streets of Rome in Italy are all what makes travel exciting and as the saying goes "A mind that is stretched by a new experience can never go back to its old dimensions".
5. Discovering Incredible places:
When we travel, it challenges us to explore our surroundings and discover unbelievable /fascinating places around the world. It pushes us to our limits and encourages us to do things we would never think. This world is filled with breathtaking places, both nature and human-made and it's hard to say whether a single lifetime will be enough to experience it. Some consider travel to be a luxury or even an unnecessary burden, while others believe it to be vitally important to living a fulfilled life. Still, others don't even make that decision. But if afflicted with a case of wanderlust like me, you know that seeing the most beautiful places to visit can be a profoundly moving and valuable experience.
Travel takes us out of our comfort zones and inspires us to see, taste and try new things. It constantly challenges us, not only to adapt to and explore new surroundings but to embrace adventures as they come and to share new and meaningful experiences with friends and loved ones. Some of my favourite beautiful places to go before I die, so help me God are Angkor war Cambodia, Santorini Island Greece, Hitachi Seaside Park, Japan, Victoria Falls, and Moraine Lake in Canada. If you're still in doubt or need the inspiration to choose where to visit before you die and just go, I will leave you with this popular quote "The world is a book and those who do not travel read only one page" ~St Augustine.
Read: What Countries Are Now Open To COVID-19 Vaccinated Travelers?
6. Attractive Airports🚁: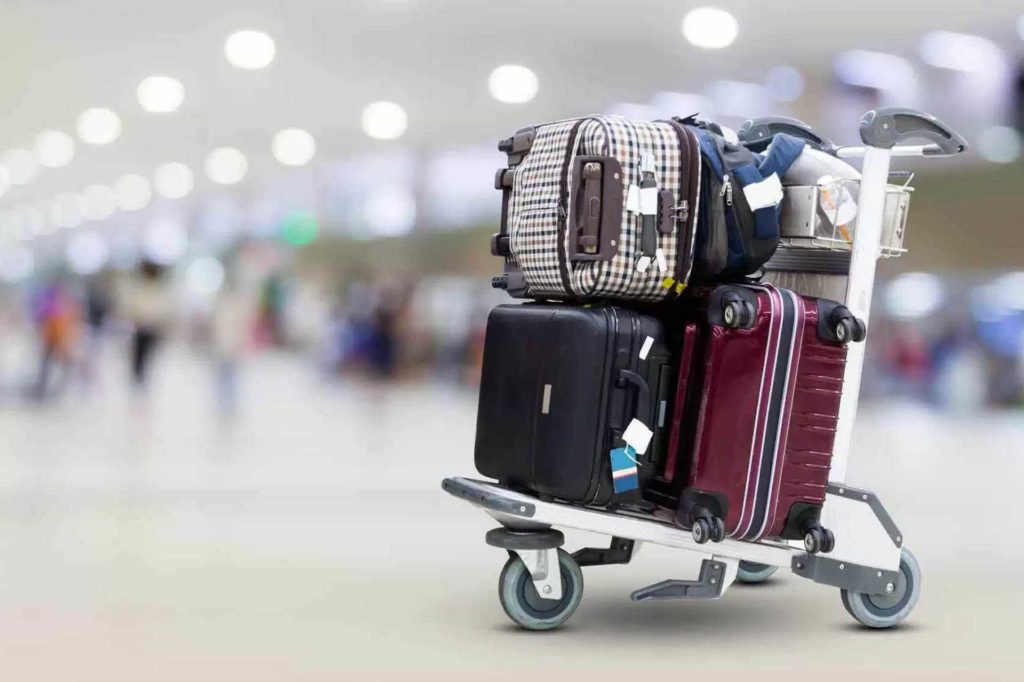 This might sound surprising but honestly, one thing to love about travel is the beautiful airports you get to experience as you travel. You might be familiar with the overly noticeable and amazing Murtala Muhammed International Airport? But you should experience other beautiful airports in the world like London Heathrow, Doha Hamad International Airport, Singapore Changi International Airport, Ghana International Airport and Dubai International Airport. They have stunning terminals, outstanding leisure options, free internet access, impressive airport services and many more amazing things. You will be happy to have your flights depart or arrive at these airports. These Airports are more than just places of arrivals and departures but also countries' attractions. Such unforgettable locations make it easy to see what we love about travel.
7. Live out Your Bucket Lists:
Bucket lists are several experiences or achievements that a person hopes to have or accomplish during their lifetime. I know the first thing on your bucket list might be to make that trip. It is never too late to travel and accomplishing your travel dreams for life is short. Visiting a neighbouring country or neighbouring towns you've been earning to visit, going hiking or climbing mountains with friends. Go with the flow. Check out the lists of the things you need to achieve or accomplish. Make that trip and you shall experience the things we love about travel.
Related:7 Effective Ways to Overcome Pre-travel Anxiety
8. Travel to Revamp:
Travel shouldn't just be about waking up, packing our bags and hitting the road. When we travel, we should not just travel for travel's sake but make sure we experience what will not just change the way we see the world but also change the way we see ourselves. One should partake in activities that will encourage self-reflection. Travel does not just open our horizons and perceptions about other's points of view and cultures but also encourages us to be transformed, and that is one thing I love about travel. With every experience, there is always a part of you on every journey.
9. Travel to Eat:
This is one of the best things I love about travelling. When I travel, I look forward to sampling and tasting different local dishes of every destination I visit. Just like what Wakawaka Doctor will say, "take a break from Amala and Ewedu or your favourite dishes and get ready to eat other flavours of foods". Just eat healthily and when you go back home, you can exercise!
Wrap Up
There are the 9 things to love about travel. So, tell me what you love about travelling and where you would love to travel next? Wherever your travel plans say, these reasons to love travel will help you decide if it is the right option for you. And if not now, then it might be later!
Need help in planning your next trip. Visit Urban Nomads to check out the travel packages available that can interest you and let's assist you to experience the best things travel offers.
For free travel vouchers, tips and hacks, be sure to subscribe.