Migration Options For Unskilled Labourers in Nigeria
Are you a hairdresser, makeup artist, welder, mechanic, electrician, plumber, or photographer who wants to leave Nigeria? You can. I have some migration options for unskilled labourers in Nigeria. It will tell where you can go and how you can do it. Here is a tip: You can go to either Australia, the UK, Canada, Norway, and a couple of other countries.
You see in Nigeria, everybody wants to JAPA! Wondering what that means? It's a Nigerian slang for the word "flee". When used in relation to relocation, it is the act of taking immediate action to leave the country at the slightest opportunity.
It is no wonder that many aim to leave the country. It has failed its citizens in more ways than can be described. From lack of access to basic amenities to a failing educational system, working environments with little or no interest in the condition of employees, poor standard of living, a failing currency, all a result of bad governance.
In a quest for a working system with an improved standard of living, many are seeking ways to migrate. The easiest way to leave is by seeking educational opportunities. Some other ways include making needed skills (e.g. medical skills) available to your migrating country of choice or seeking asylum.
For unskilled labourers in Nigeria, moving seems nearly impossible. But I'm here to tell you and show you that YOU CAN RELOCATE. Here are 5 migration options for unskilled labourers in Nigeria.
Australia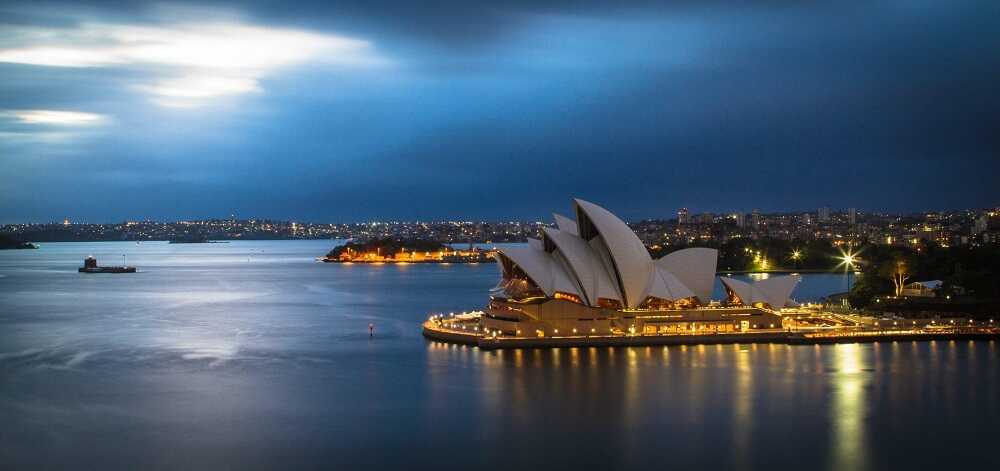 Australia has a list of occupations that can get you into the country. It is divided into three categories:
Medium and Long-term Strategic Skills List (MLTSSL)
Short-term Skilled Occupation List (STSOL)
Regional Occupation List (ROL)
Here are some occupations that fall under each list.
MLTSSL
Airconditioning and refrigeration mechanic
Automotive electrician
Bricklayer
Carpenter
Electrician
Wielder
Motor mechanic
Motorcycle mechanic
Panelbeater
Plumber
Wall and floor tiler
STSOL
Baker
Tailor
Cook
Fashion designer
Hairdresser
Make up artist
Photographer
Watch maker/repairer
ROL
These occupations will qualify you for an Australian work visa. The MLTSSL occupations will allow the holder to live and work in Australia for up to 4 years while the STSOL occupations will allow its visa holders to live and work in Australia for 2 years.
If your occupation is under the MLTSSL, you may qualify for a Skilled Independent Visa but if it's under STSOL, you must apply for Skilled Migration via nomination by an Australian state or territory government.
You can also find an Australian company that will offer you a job and give you a work visa which you could later leverage into a permanent visa. You can apply for permanent residency after working for at least two years with that employer, as long as you have been law abiding. Thinking about where to search for jobs? That's why you have Google! Just search for Australian Companies online and certify that they are legit.
United Kingdom
One thing about the UK is that they love documentation. They also want to be sure that your skill will benefit the UK economy. If you can prove that you are qualified and certified from a recognized professional body, you stand a good chance of getting in. Better still, if you have used your skill to help others in a significant way, let's say as a cook, you have supported NGOs in providing feeding to numerous homeless and malnourished children at no cost, they will consider your application.
Canada
With Canada wanting to invite 1 million immigrants to the country by 2022, this could be your chance to be one of them.
Presently, migration options for unskilled workers to Canada include these four main ways:
Via the Provincial Nominee Program which is for foreigners who want to migrate and have a job offer, the Atlantic Immigration Pilot for foreigners who want to migrate to Canada's Atlantic provinces and have full-time job offers, the Rural and Northern Immigration Pilot, and Agri-Food Pilot which allows foreigners with experience in agriculture, migrate.
There is a need for truck drivers, construction workers, and those familiar with hospitality such as cooks, housekeepers, cleaners, and room attendants. If you are an experienced and qualified hairdresser under any of the following descriptions, getting into Canada is very possible with or without a job offer.
Barber
Hair color technician
Hairdresser
Hair styling specialist
Wig stylist
Hairstylist
You might have heard of getting into Canada via Express Entry. Well, Express Entry is a process that Canadian immigration uses to select the right candidates to award a permanent residency visa and is calculated based on immigration points. Because hairdressers are in high demand in Canada, you can get into the country via other methods besides this.
You can get in with a Federal Skilled Trades visa or via the Provincial Nominee Program. The demand is so great that hairdressing has been included on the targeted occupation list on Canada's National Occupation Code List.
Provided you have the right skills, qualifications, and experience, you can migrate as an unskilled worker. Remember we mentioned immigration points? These points are awarded based on your Age, Qualifications, English ability, Work experience, and so on. Just have it in mind that your total immigration points should be a total of 67 or above. Once you have this you will be eligible to apply for Canadian immigration and will receive an Invitation To Apply. Make sure that all documents that verify the information you provided for getting your immigration points are ready and on hand.
Note that your skills, qualifications, and certifications will be assessed. This Skill Assessment, if positive, will help you claim points on the Express Entry CRS and Federal Skilled Trades application. It will also serve as your Red Seal qualification that pronounces you qualified to work as an hairdresser immediately you set foot on Canadian soil.
You don't necessarily have to have a job offer but having one will make the entire process easier especially if you have secured the job offer and it is documented the right way for immigration purposes.
Note that you can also move to Canada by applying for its Temporary Foriegn Worker program which allows you to live and work in Canada temporarily, usually a period of 2 years. You can request an extension on your work permit depending on your job offer and employee.
Dubai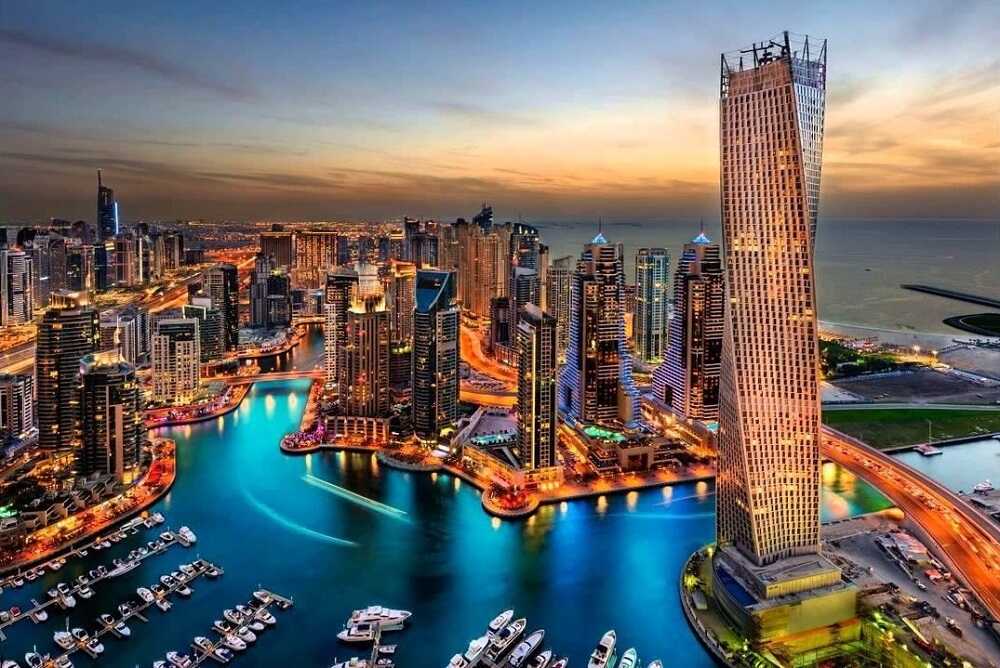 Another county you can migrate to as an unskilled worker is Dubai. With the face of fraud given to Nigerians in Dubai, it might seem like a hard feat to accomplish but it is possible.
Also see: 7 Things you need to know before moving to the UAE
Oftentimes, it is easier to get a job and stay in Dubai if recruiting companies require your exceptional service. The word exceptional is important because as long as companies in the UAE can find essential talents in the country, they won't have to look outside. Employing someone who already lives in Dubai will save them the cost of paying for your travel and other essentials.
This does not change the fact that they still have a need for unskilled workers. You can take the risk of searching for jobs online. If you are an experienced truck driver, mechanic, cook/chef, or wig stylist, finding jobs to apply to might be a little easier. With many Nigerians establishing businesses in Dubai, you might be fortunate enough to find a Nigerian employer looking to employ someone from Nigeria and sponsor his or her trip and accommodation.
I have personally come across those in the wig business looking for very skilled wig makers and frontal/closure installers. When applying for jobs online, you will need to exercise extra caution so you do not get scammed.
If you can afford it without much damage to your finances, you can acquire a 2 months tourist visa and search for a job during your stay. If you can secure a job within this short period, congratulations!
You will need to acquire a residence visa, a labour card, and an health card to be able to work and stay in Dubai for up to 2 years. Once you have an employment contract with a UAE business, you can qualify for a residence visa.
Norway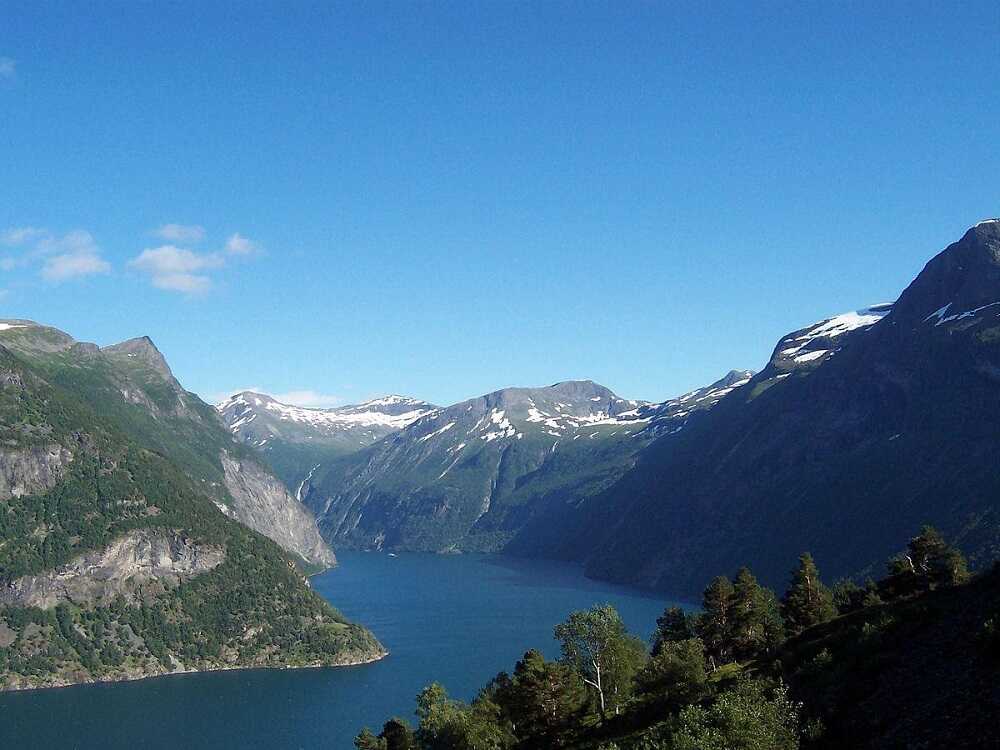 This is another country that you can migrate to as an unskilled worker in Nigeria. One very easy way is via family immigration. If you have a family member who is already living in Norway, you can apply for family immigration. You can start seeking a job when you arrive since the need for unskilled workers either as a housekeeper or nanny never runs out.
If you are applying to work in the country, you will need a residence permit to do so. You can apply for a residence permit from Nigeria as long as you are a Nigerian. It will also make things easier for you if you have secured a job offer.
Also see: I am sharing 'Norway' with you
Which of these countries will you consider migrating to? Any of these migrating options for unskilled labourers in Nigeria are worth trying out. Are you ready to JAPA?!
For free travel vouchers, tips and hacks, be sure to subscribe.