Sports migration and scholarships for Nigerians
Are you a sports person? Do you know that if you are skillful at your chosen sport, it can earn you a scholarship that takes you abroad? While searching for sports migration options, be careful not to fall into the trap of fraudsters who disguise themselves as agents. There are better and safer ways to go about it and I will be keeping you informed.
Whatever sport you play, be it football, table tennis, basketball, athletics, or cricket, it could provide an opportunity for you to migrate. It doesn't stop there, even fitness instructors and coaches can migrate under this category.
International sports is big business and it has become ethnically mixed and multicultural in recent years. There is a global market for the buying and selling of players. Whether male or female, migrating will most likely increase your chances of being recognized and excelling in your sports niche. You can earn more as an elite migrant and can become an inspiration for others just like Senior Man Kelz (Iheanacho), Odion Ighalo, and Ndidi Wilfred.
You can migrate to any of these countries below as a sports person. To make this easier, you should belong to a sports academy within the country. If organizations are scouting for sporting talents, they will most likely look at such academies first.
Sports Academies In Nigeria
There are only a handful of sports academies in Nigeria. Below are a few:
FC Barcelona Football Academy, Lagos
Pepsi Football Academy, Lagos
Kwara Football Academy
Abuja Football College
Papilo Football Academy
City of David Football Academy, Lagos
The International Sport Academy
Although many of these academies offer specialized training as seen above, the International Sports Academy is a multi-sport academy. It offers training in the following sports; basketball, tennis, athletics, table tennis, and football.
Not only will you receive training to hone your skills, you also get the necessary connections. For example, the Pepsi Football Academy has a UK scholarship scheme that awards scholarships to its players. Also, City of David Football Academy has partnership agreements with the Bolton Wanderers and Bournemouth of England.
As an exceptional student, you can become a beneficiary of these provisions. As a part of a team, you get to play at competitions that put you out there, increasing your chances of being recognized as a rising talent.
Australia
Football and basketball are two sports that have in recent times risen to prominence in Australia. In a quest to improve the quality of sports in Australia, they scout sporting talents from professional sporting teams, competitions, and community clubs.
To migrate to Australia easily as a sporting talent, you will need to get a sport visa. You can travel to Australia on a temporary basis to participate in high-level competitions.
There is something called the Sports Stream of the Temporary Work – Subclass 408 visa. It affords you the luxury of this temporary move. With it you can participate in a specific event or series of events as an individual sports person or as part of a team. You can also either play or coach for an Australian team or organization. With it, you can stay in Australia for up to 2 years.
To qualify for this, you must have a sponsor, you must have a contract and a letter of support from a peak sporting body, and must work only within your specified sporting activities.
United States of America
Your best shot at this is through a sport scholarship. You can go as a student-athlete. With an athletic scholarship, schools recruit talents for their sports teams while you get to offset the cost of getting a degree while aiming for excellence at your chosen sport.
Note that the process is rigorous for international students and you will need a sport scholarship agency to make the process a little bit easier.
South Korea
Ever heard of Dream Together Masters Scholarships for developing countries? Well, it is an initiative that provides the opportuniy to master sport management skills in a multicultural environment. The scholarship programme is fully funded by the Korean Ministry of Culture, Sports and Tourism, and the Korea Sports Promotion Foundation. In 2019, a Nigerian named Chidiebere Ezeani was awarded the scholarship.
The Dream Together Masters program is offered to countries recognized as developing countries as suggested by the Development Assistance committee. The International University Sports Federation, FISU, allows its member National University Sports Federations to present candidates for the scholarship.
The candidates presented must have significant achievements in his chosen sport especially at FISU events. International students from developing countries recognized on the List of Official Development Assistance get awarded a full scholarship that includes tuition, flight tickets, living expenses, dormitory fees, and insurance fees.
Note that applicants must have finished with their Bachelor's degree. The application for this year ended March 12, 2021. But every year, FISU presents candidates for this scholarship. You could try next year.
Canada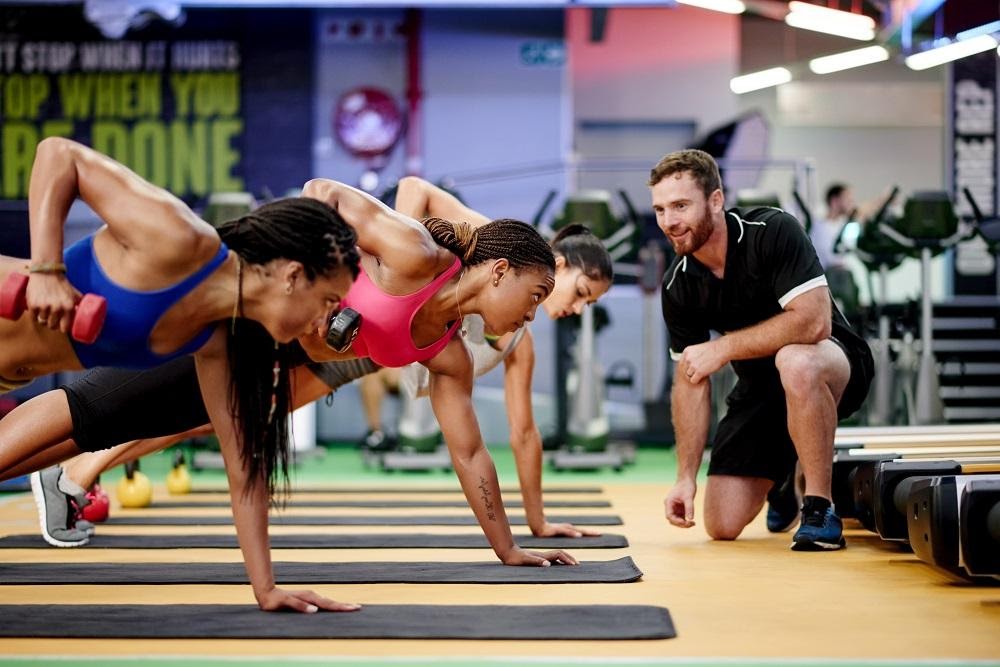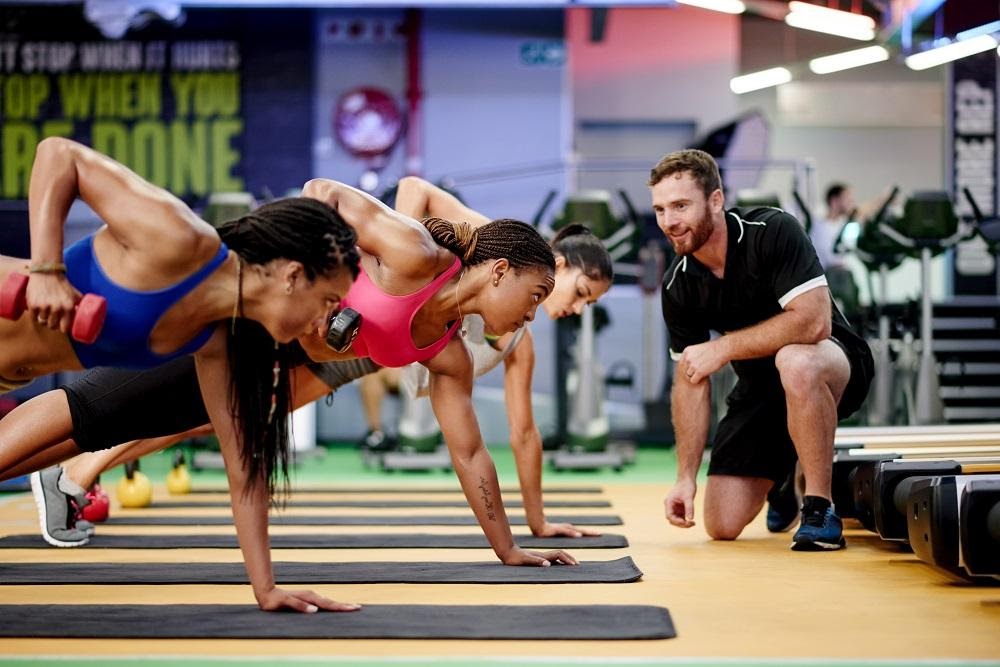 For Canada, let's talk about moving there as a program leader and instructor in recreation sport and fitness. Let me break that down. Are you a gym instructor or fitness instructor? Can your job be described under any of the following titles?
Aerobics instructor
Arts and crafts instructor
Beach lifeguard
Bowling instructor
Certified personal trainer
Certified fitness appraiser
Chess instructor
Fitness instructor
Fitness leader – fitness for older adults
Golf instructor
Fencing instructor
Fitness leader – aquatic fitness
Fitness leader- aerobic fitness
If it can, then, you must have done the following:
Completed your secondary school education
Completed a college program in recreation or physical education or have extensive experience in a specific sports or recreational program
Certification to practice
Demonstrated ability to function in the said discipline
If you are between the ages of 18-35 and have at least 1 year of continous employment within the last 10 years, you stand a better chance. You will need to register in the Express Entry pool, then, wait for an Invitation to Apply from Immigration and Citizenship Canada. As always, you stand an even better chance if you already have a job offer. You can also migrate via Provincial Nomination.
Europe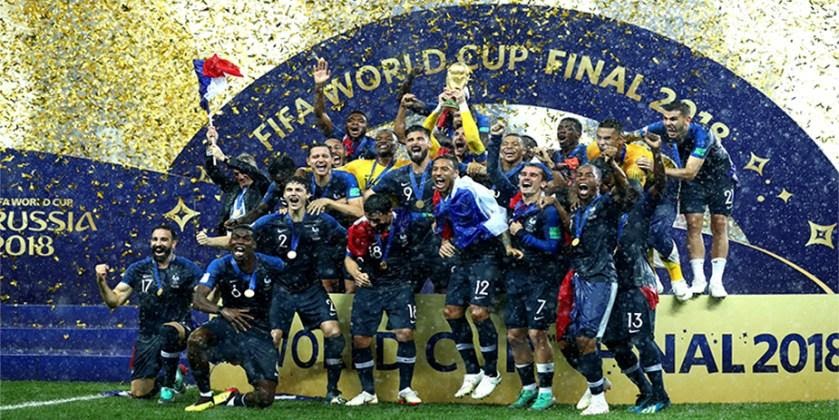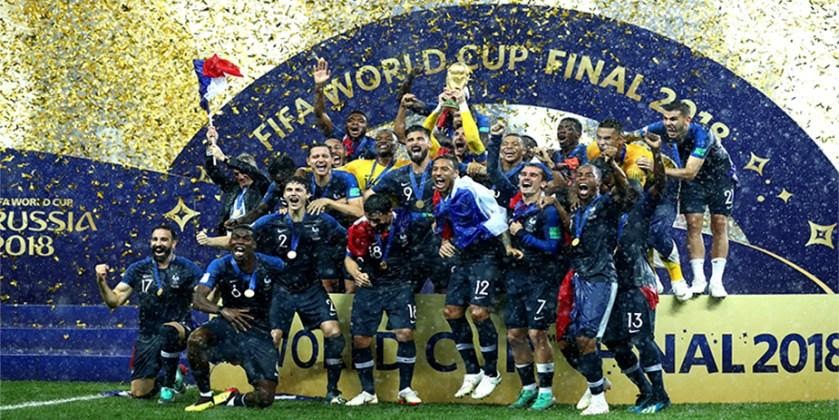 There are opportunities to play sport at universities in Europe. You can get a sport scholarship at the varsity level if you are academically qualified for admission and gifted at a particular sport. Europe is also well known for accomodating many sports talets from Africa.
Sport scholarships are granted by the university athletic department for sports such as basketball, volleyball, American football, gymnastics, hockey, golf, tennis, water polo, wrestling, indoor track, soccer, and softball, amongst others.
The process is not as direct as seeking regular academic scholarships. The process for earning a sport scholarship is highly regulated. The scholarships are provided on a yearly basis and could be partial or fully funded. Note that you don't get a degree for playing sports. You must work towards an undergraduate degree even while playing on the college's sports team. You can also decide to take up a course that is sport-related.
To be considered for a sport scholarship, you must meet normal college admission requirements, then, you can choose to work with a sport scholarship agency. These agencies connect you to universities that are actively seeking international student athletes and are offering scholarships.
You can also do it yourself. You can contact the university coaches directly to inform them of your interest and achievements. The latter is tedious and rigorous but if you cannot afford a sport scholarship agency, it might be your only resort.
Here is a list of universities that offer sports scholarship to international students in Europe:
Newcastle University (for athletes involved in various sports)
Bournemouth University (for high level athletes in any field of sports)
University of Stirling
London South Bank University
University of Bath
University of Manchester
Brunel University
University of Kent
MSM International Football Academy
If you are a sports presenter either on radio or TV, you can migrate to the places below:
Australia
The easiest way to migrate to Australia as a sport presenter is via a job offer. If you have an offer of employment from an Australian company, you can apply for an Employer-sponsored visa. Your best shot at this might be going as a radio presenter with years of experience.
Canada
You can also migrate to Canada as a Journalist. This occupation appears on the Canada NOC List and is recognized as a title for radio commentators, sports columnists, sports reporters, or sports writers. Note that you will need a university degree in Journalism, Mass communications, or a related field.
This occupation happens to be on the list of "in demand" occupations on the NOC List. This means there are a lot of opportunities and with or without a job offer, you may qualify to immigrate to Canada. But as always, with a job offer, you stand a better chance.
Other migration options include New Zealand. You might get the opportunity to work as a stadium reporter who collects and transmits sports data via their mobile app.
Caution!
When searching for sports scholarship agents on the internet, you will be vulnerable to fraudulent individuals on the web trying to scam young sports talents under the guise of making your move easier.
It is wise to run such agencies by multiple people and trusted platforms that can certify if they are legit or not. Better still, if you know someone who has successfully migrated with the help of an athletic scholarship agency, enlist their help. They can recommend their agency to you so you are at lesser risk of getting scammed.
Being a part of an academy remains the safest way to leave the country as a sports person. So, you can start there. Also, the essence of being skillful at what you do cannot be overemphasized. One book written over 2000 years ago said "Have you seen a man skillful at his work? He will stand before kings. He will not stand before common men."
This can be you. Ready to waka?
For free travel vouchers, tips and hacks, be sure to subscribe.