Top 10 most Instagrammable places to visit in 2022
Tallyho! You probably have had enough of Instagram screenshots and bookmarks of your favourite places from itinerants and travel enthusiasts like yourself; so we say It's about time to visit and see these amazing places, after all " it is better to see something once than to hear about it a thousand times"
Below, we've compiled a list of the 10 top Instagrammable destinations you must visit in 2022.
Related: These 10 vacation islands are travel dreams made into realities; the very definition of paradise.
1. Paris, France
Dubbed the city of love, Paris is a must-visit destination for a romantic get-together. It is known for its iconic landmarks and is home to the famous Eiffel Tower, Notre Dame Cathedral, Jardin Des Tuileries, Louvre Museum which is the most visited museum in the world, and many other ancient but outstanding edifices.
On a trip to Paris? Take a chance to delight in the popular pastry called croissant and enjoy the city's tasty wine collections.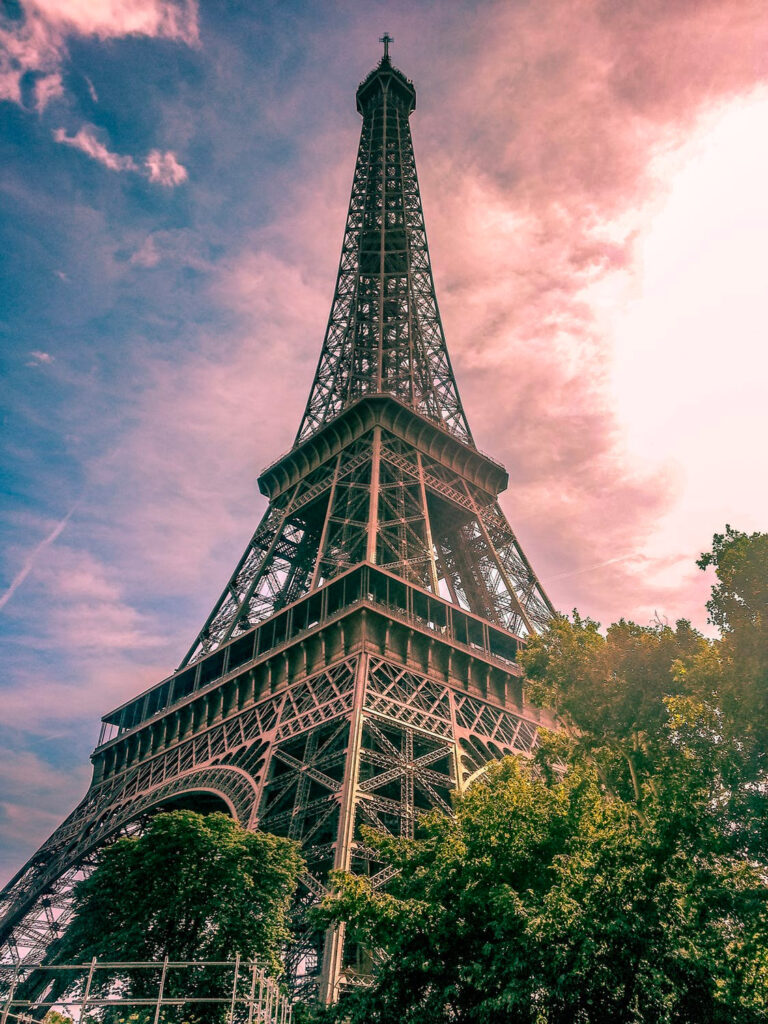 2. Dubai, UAE
Are you looking for a city with booming nightlife? An ever-bustling, and a never-sleeping city? Then Dubai awaits you.
Dubai which is a Sheikdom of the United Arab Emirates is a developed and tourist-friendly city. Among many fancies includes the Burj khalifa currently standing undefeated as the tallest erected building in the world, the boat-shaped Burj Al Arab hotel, Jumeirah Park, etc. While in Dubai, trust that you can be anything but bored.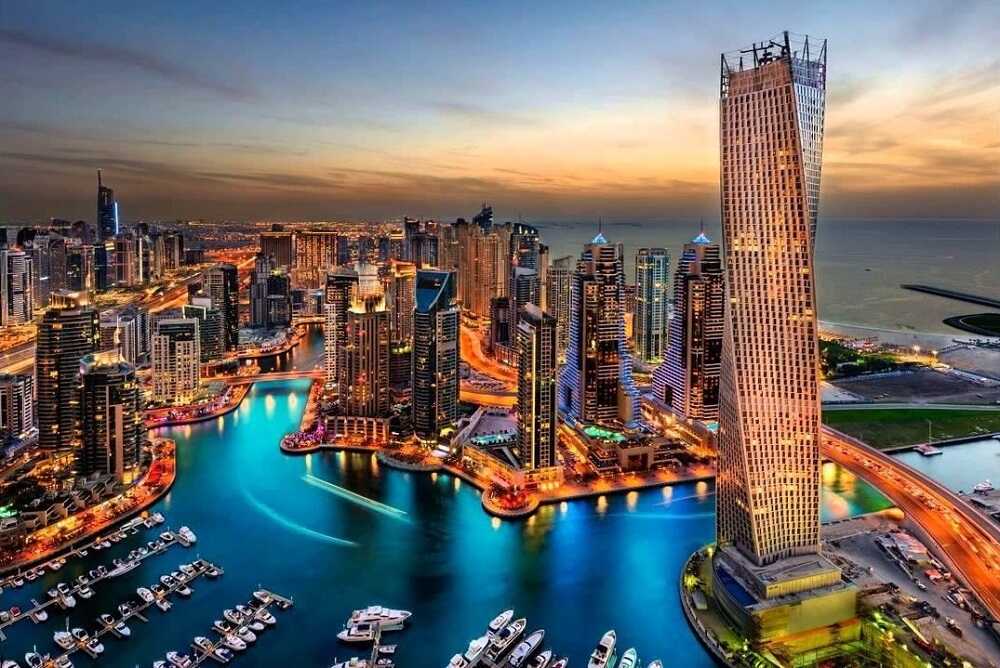 Related: Here are 20 things to do on vacation in Dubai
3. Santorini, Greece
Santorini is a famous Island in Greece and prides itself as one of the popular destinations among tourists worldwide.
The Caldera formed as a result of volcanic activity centuries ago provides an excellent relaxation centre and view of the seaside and surrounding environs.
If you're planning a vacation to Santorini, make sure to visit Beautiful Oia, one of the villages in Santorini where you get the best angles and viewpoints, picture-worthy locations, whitewashed houses, old windmills, and ancient churches. In Oia, you get to enjoy a calming view of the sunset in the company of other tourists.
You can also spend time relaxing on the black sand beaches which stretch afar. Take a walk from Oia to Fiva, swim, fish or even go on boat cruises with other tourists.
And yes! What is a vacation without binging a little? Indulge in the Aubergine meal, Fava, saganaki which is blended cheese and pastry drizzled with honey, and other delicious meals to satisfy your Grecian cravings.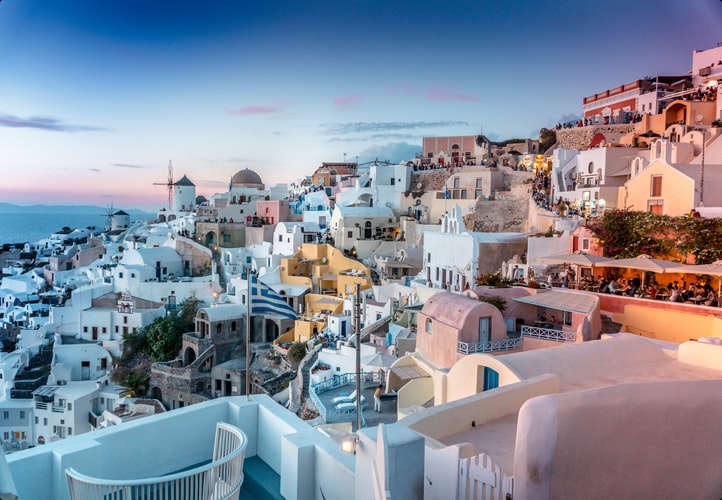 4. The Maldives
If you are an active Instagrammer, then you must have heard and seen the magic of Maldives which inarguably is one of the most searched and preferred vacation locations by tourists. Every now and then, you see your faves, celebrities, and even friends make posts with the Maldives hashtag, and for the love of it, who would not wish to have such a great experience?
Located in South Asia and is considered to be the flattest country on Earth as 80 percent of its land area lies about 1 meter above sea level. The Maldives is a safe, nice, and refreshing vacation destination for a romantic trip with your significant other, for weddings, or even sightseeing.
The weather which ranges between 29°c to 31°c makes it an ideal paradise island. In the Maldives, you can take advantage of the "one-Island,one-resort" feature.
From meals, pristine white sand beaches, beachy-vibes-exuding bent coconut trees, and breathtaking sceneries, Maldives leaves nothing out for travelers to satisfy their 'island' experience.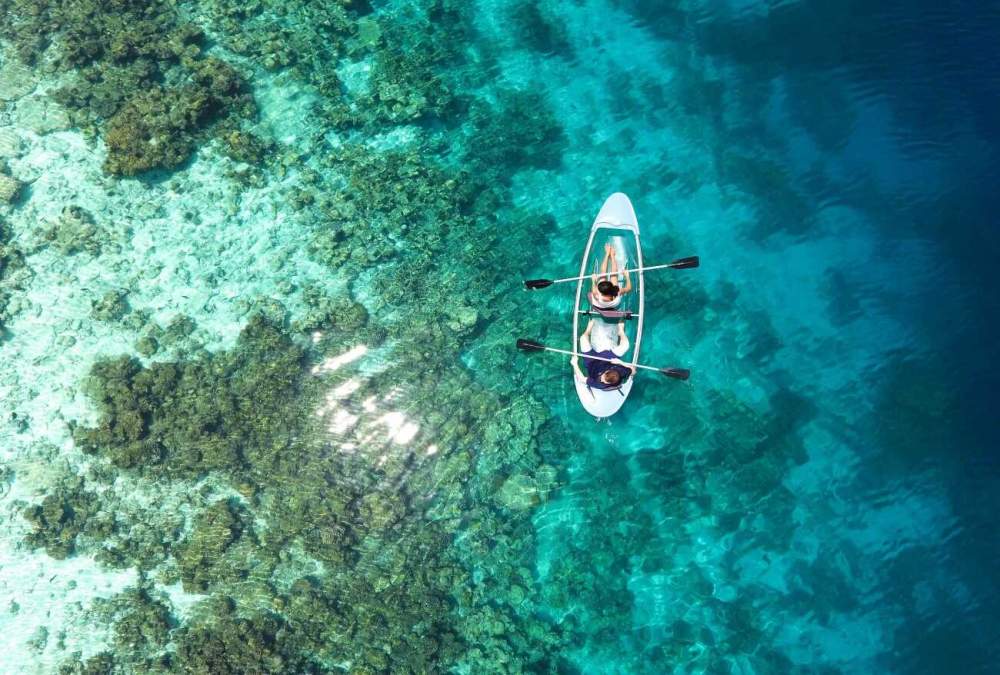 5. London, United Kingdom
The thought of London evokes a sense of converging points of commerce, history, ethnicities, culture, architecture, and modern aesthetics which makes it all the more desirable as people from all over the world are simply attracted to have the London experience.
You might be wondering, what makes London unique? One out of many answers to the above question is:
London bridge
Tower of London
The London eye
Trafalgar square
Buckingham palace
St. Paul's Cathedral
The British Museum
Additionally, the London weather is peculiar for its cool, windy nature. Tourists and locals are usually clad in the typical London attire of trench coat on pants with boots and a hat, giving a bit of Victorian Era vibes.
While London is known for a variety of English dishes, endeavor to indulge in the awesome coffee and cappuccino accompanied by tasty sandwiches. Luckily, these are readily available as you can find them in the many open restaurants around town. Also, give a try the Yorkshire pudding which is believed to be one of the most popular dishes among the Brits.
6. Istanbul, Turkey
Istanbul is an ancient, unique, and developed city also known as the world's 1st Pan-continent spanning both Europe and Asia. Having been the capital of some of the biggest Empires, it has a rich culture and history as well as a bustling modern city life.
Istanbul houses one of the largest and oldest covered markets in the world – The Grand Bazaar! Also regarded as the world's first shopping mall, the Grand Bazaar which began in 1461 is famous for the countless varieties of spices, carpets, jewelry, perfumes, lamps, ceramics, ornaments, and many more.
For the joy of tourism and the love of food, we recommend trying the Baklava, a select dish prepared in many variations which have been favored by tourists over time. To get a panoramic view of the city, head on to the 360 Istanbul restaurant from whence you can get an unparalleled view of the city.
If you're keen on a tour destination for history, tradition and culture then Istanbul is your best bet.
See also: The best places to visit in Istanbul
7. Tulum, Mexico
Located in the suburbs of Mexico, on the Caribbean sea is one of the most amazing and serene beaches there is to behold. Here, you get to see ancient ruins and The Mayan archaeological site, cenotes, Lagoons, the white sand beach and the beautiful Sian ka'an Biosphere Reserve.
Just by the beach is a sculpture in the form of a carved-out upper human torso that welcomes you to the adjoining parts.
Quick tips : If you desire to get an alone photograph, it is advisable to go really early before the arrival of other tourists as the little island regularly receives a good number of them.
8. Seychelles
Seychelles is an archipelagic island country in the Indian Ocean at the eastern edge of the Somali Sea. This paradisaic island country comprises 115 islands, of which half are inaccessible and uninhabited.
Seychelles' natural elements and tropical nature has attracted a ton of travellers over the years.
Related: Here are the Top-Rated Things to Do and Must See in Seychelles
9. Boracay, Philippines
The Boracay Island is a fairytale-like tropical island covering about 11sqkm, with 17 beaches and coves.
In Boracay, many aquatic activities such as swimming, snorkelling, cliff jumping, kayaking, surfing and fishing awaits you. The surrounding lush vegetation is covered with coconut and banana trees and nearly every beautiful thing that mother nature has to offer.
There is Mount Luho which prides itself as the peak of the island. Here, tourists can afford the pleasant sight of tropical birds, monkeys and the spectacular Tasmanian devil. Also, you can get a picture-worthy view of the island from this point.
Similar to other islands, there are resorts by the beach that provide food and refreshments to tourists at great prices.
10. Phuket, Thailand
Explore the ancient town of Phuket by visiting its iconic attractions, landmarks, islands, and wonderful viewpoints some of which include the Phang Nga Bay and Phi Phi islands both of which provide an absolutely scintillating experience.
Phang Nga Bay is the most preferred by tourists for boat cruises and stands out for the limestone cliffs that can be seen above the green waters. On the Phi Phi islands, the sparkling water, pristine white sand, cliffs and beach jungles of the archipelago makes the experience all the more exciting.
From the south of Phuket is the big Big Buddha statue that notably sits on Nakkerd hills. The site often attracts tourists who, like you, may have heard of the Buddhist religion with some hoping to offer prayers at the Buddha shrine just by the car park.
Recommended: Here are 9 things to love about travelling and vacations
Wrap Up
All you have to do now is to pack up, choose a travel destination from the 10 fantastic destinations in this article, book your ticket, and bon voyage!
Allow no further delay. Speak with our travel consultants today to book a trip to any of these destinations.
For free travel vouchers, tips and hacks, be sure to subscribe.