Bucket List – 20 things to do in Dubai
If you're looking for ideas for your bucket list, then maybe this post will give you some inspiration, as we explore Dubai, which is also considered as the modern day Middle-Eastern-Las Vegas. It is perfectly intertwined between a conservative culture and a glamorous lifestyle. Dubai has metamorphosed from an undesirable Gulf trading zone to a futuristic and spectacular urban haven.
The city has achieved nearly the impossible, as showed by its mind blowing architectural creations. These creations include the Palm Jumeirahisland and the soaring BurjKhalifa. Dubai is consumerist opulence, filled with magical hotels, superlative themed shopping malls, and beautiful restaurants.
In the midst of the city's mind boggling activities and craze for adventures, lay bucket lists to be fulfilled. From taking insanely jealous selfies atop the world's tallest building to swimming with sharks, Dubai has adrenaline-filled adventures for tourists who are trying to complete their bucket list.
With the covid-19 pandemic, which has crippled the tourism industry, the world's most popular destinations shut their doors to visitors. The infamous lockdown of these cities left tourists' hope of touring cities like Dubai dashed.
Yet, Dubai has moved ahead to ensure your bucket list is complete as it puts in place precautionary health measures for tourists. Visitors are returning to the city because they feel Dubai is safe, based on the way it overcame the pandemic fast.
A Dubai bucket list experience is the perfect approach to isolate your most favoured spots for a doable series of targeted excursions. We have rounded up a bucket list of 20 things you can do in Dubai, even during a short visit.
1. Ride The World' Tallest Ferris Wheel at Ain Dubai
The new Ain Dubai will leave you breathless at an incredible height of 210 meters. Enter one of its capsules and take 360 degree views of the city as it circles. It offers views of impressive skyline, famous landmarks, and an entertainment screen for your delight.
2. Travel in Time with Al Fahidi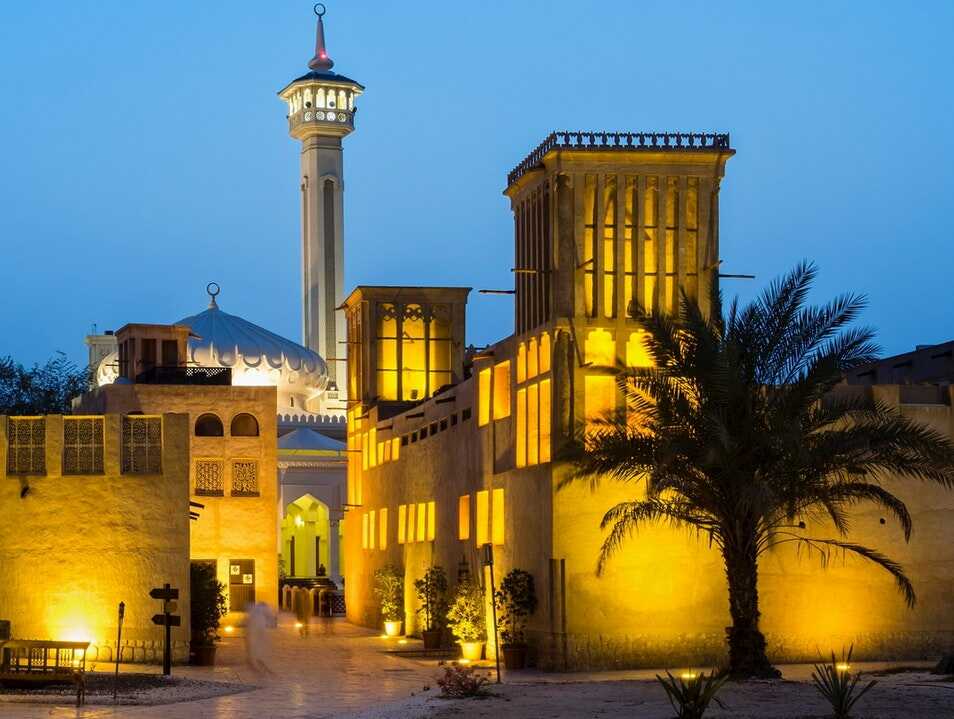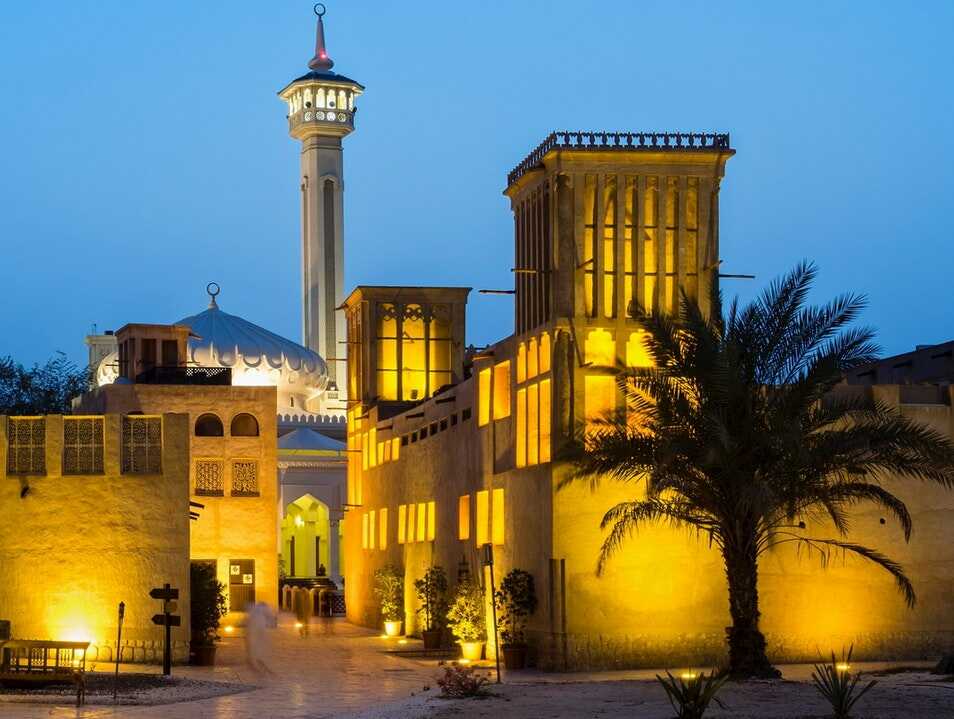 Escape the Dubai skyscrapers and mesmerizing landmarks as you travel back in time in Bastakiya, now called Al Fahidi. The historic neighborhood is one of the city's oldest heritages with hidden courtyards, traditional wind towers, and a maze of winding alleyways.
3. Interact With the Royals at Jebel Ali Shooting Club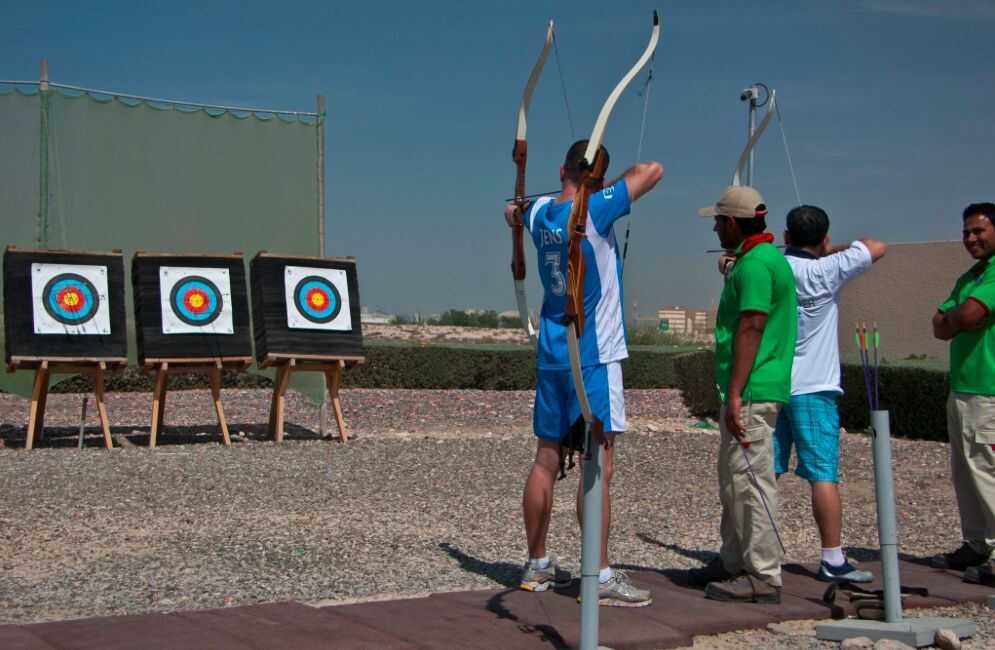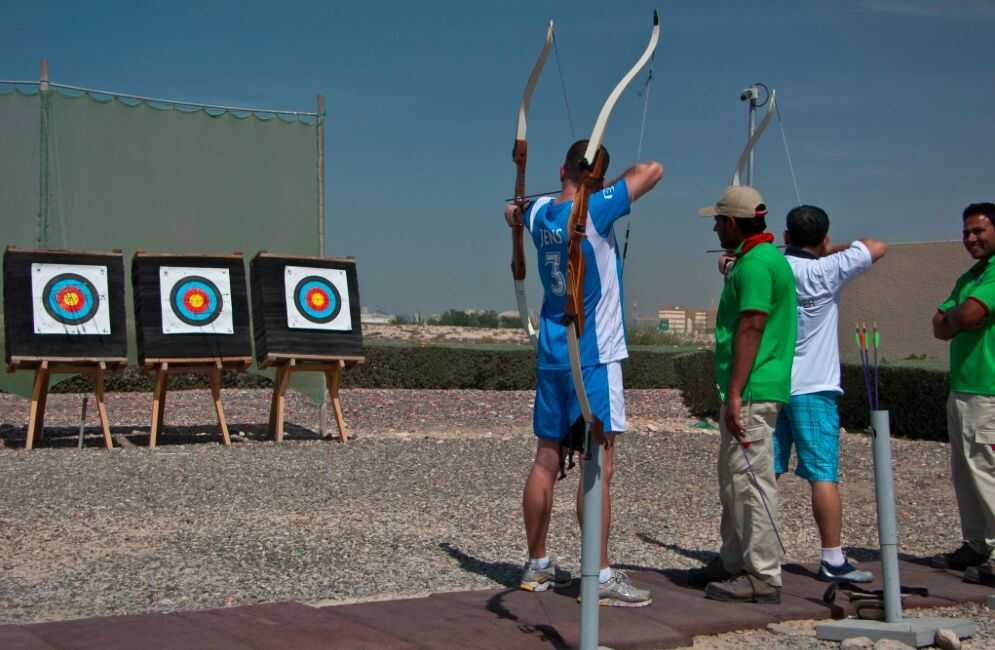 Have you thought of shooting for sports? The fortress style building of Jebel Ali let guests try their hands at its clay pigeon shooting, alongside popular celebrities and the royal families.
4. Jump Out of Plane at Skydrive Dubai
Join dozens of bucket listers and jump out of a plane at Skydrive Dubai. Skydive at the speed of 190kph, as you scream, your cheeks flapping, and the air hitting you as you drop from 4,000 meters above the Palm Jumeirah.
5. Indulge in Luxury at Madinat Jumeirah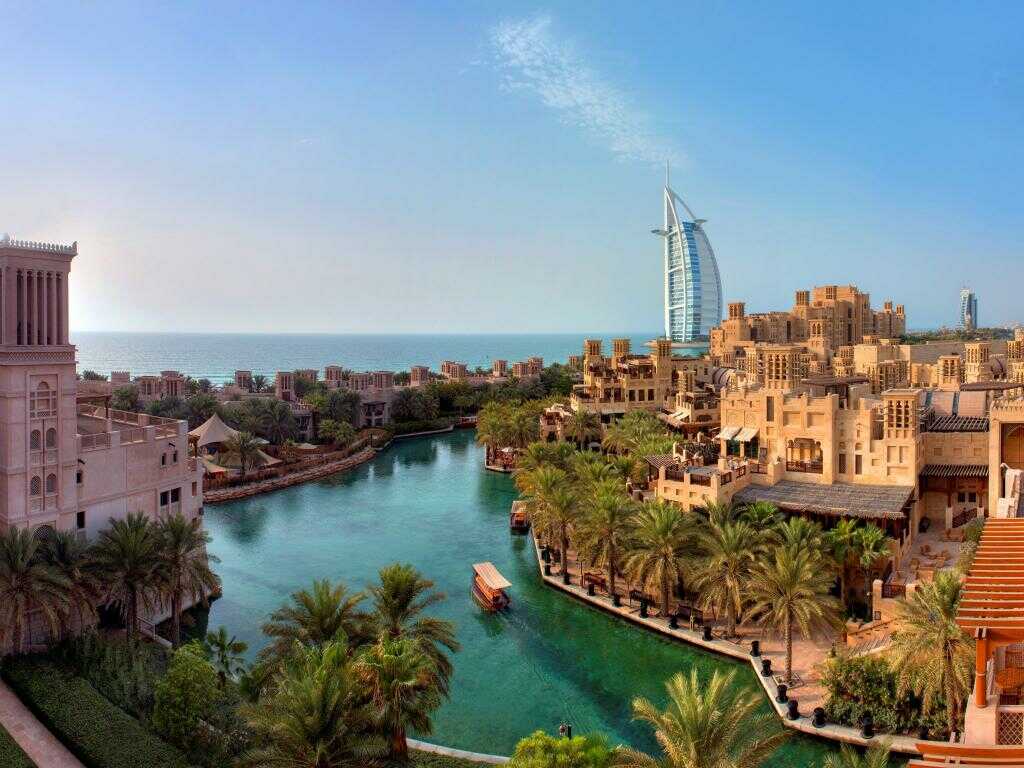 Madinat Jumeirah is a stunning mock Arabian area for you to experience opulence in its purest form. The mock city is home to leisure facilities and a string of lavish hotels. Spoil yourself with the quintessential treatment they offer there.
6. Stroll Down the Dhow Wharfage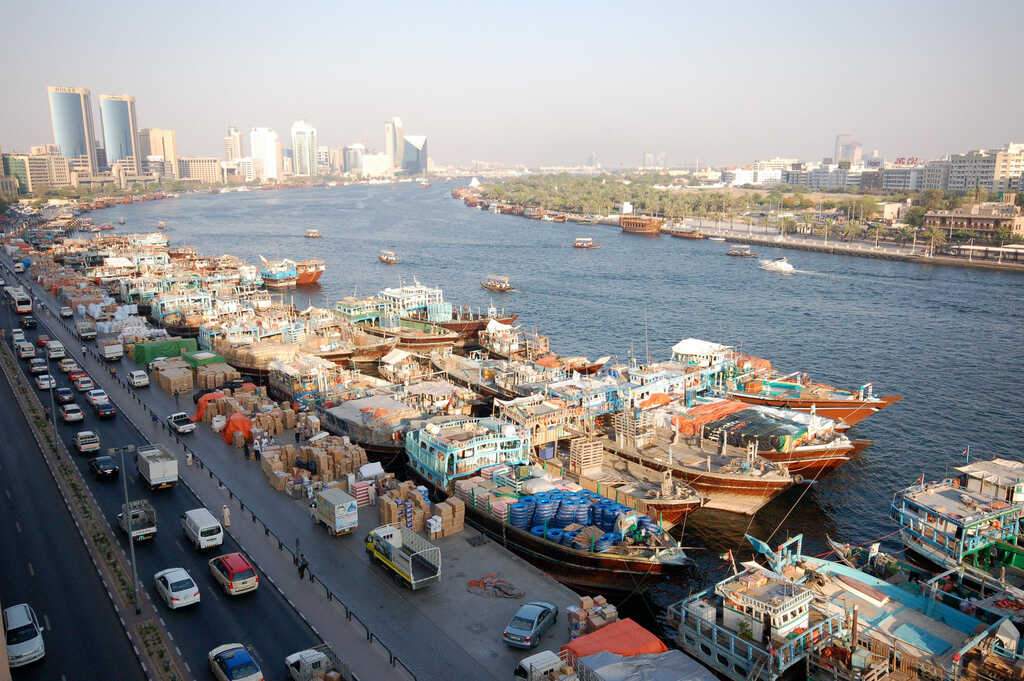 The fabulously moored up Arabian Dhows along the Deira Creekside, is magical at first sight. Stroll down this beautiful creak, and take beautiful pictures close to those brightly colorful Dhows.
7. Enjoy an Afternoon tea at Burj Khalifa
No bucket list is ever complete without visiting the breathtaking Burj Khalifa. Take an afternoon tea at Atmosphere Restaurant and Lounge on the 122nd floor, while you take jawed dropping pictures.
8. Become a History Buff at Dubai Museum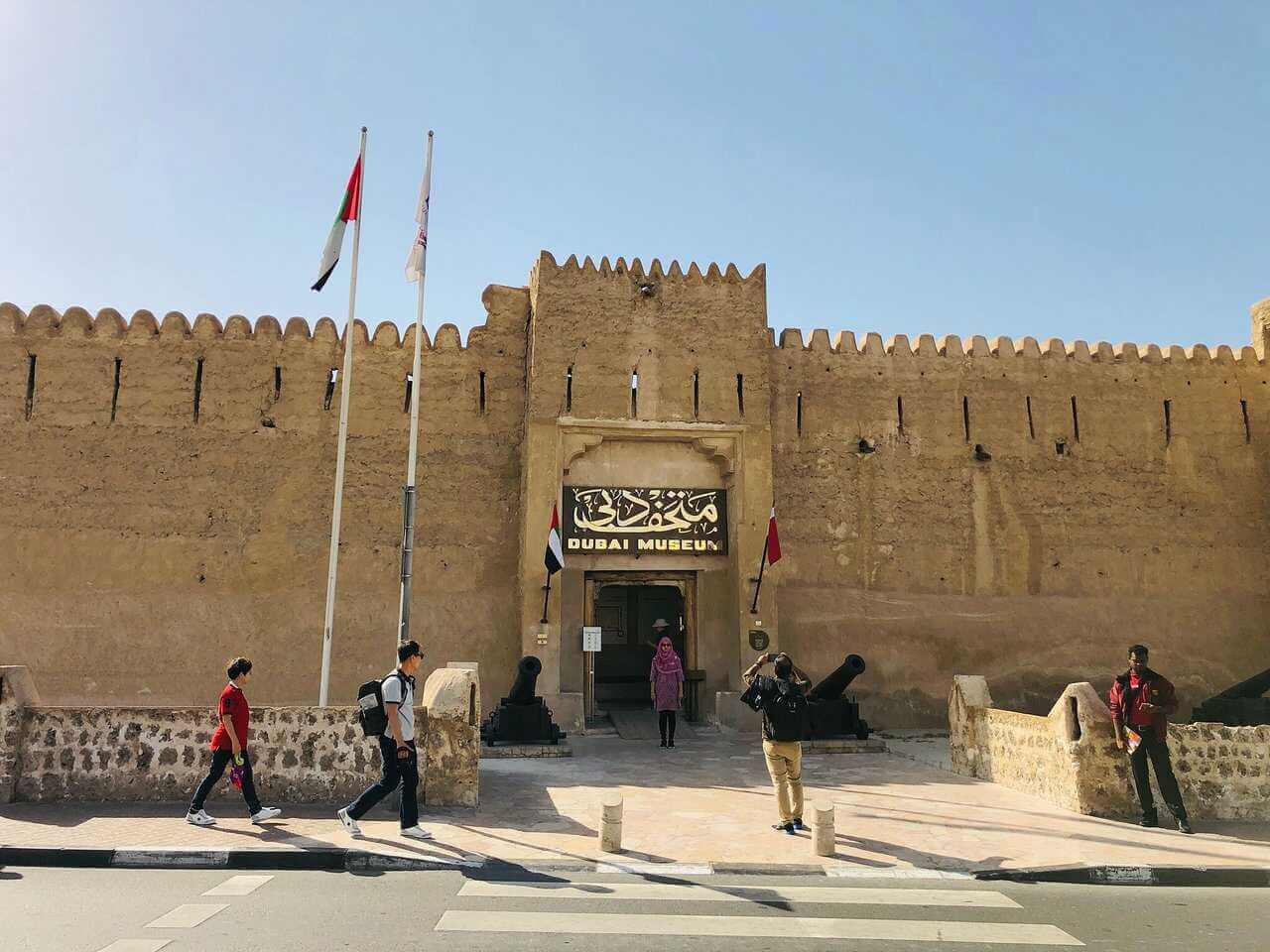 Visit the Dubai Museum and learn about the city's civilization, history, and events over the years. You will learn a lot of things about the ancient Dubai.
9. Have Your Dinner in the Sky at JBR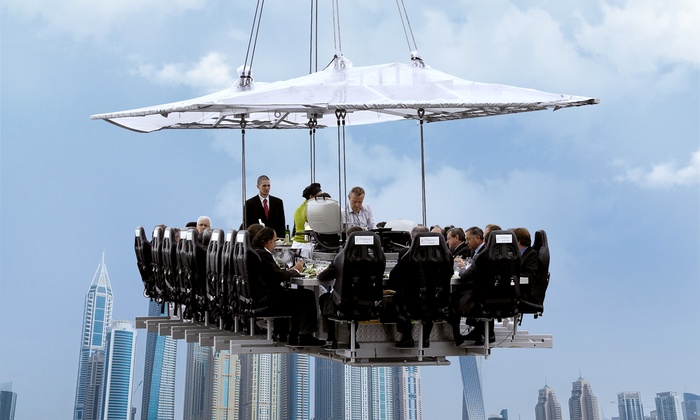 How about taking your dinner some 50 meters high in the air? Elevate your culinary voyage and enjoy some of the finest meals of Dubai here.
10. Haggle at the Dubai Mall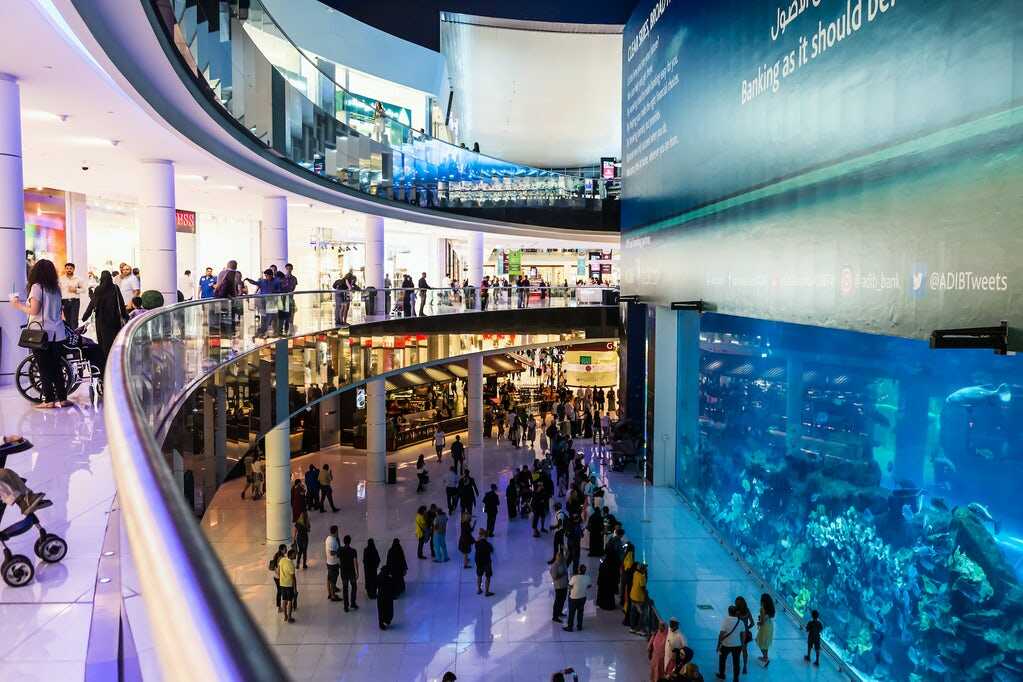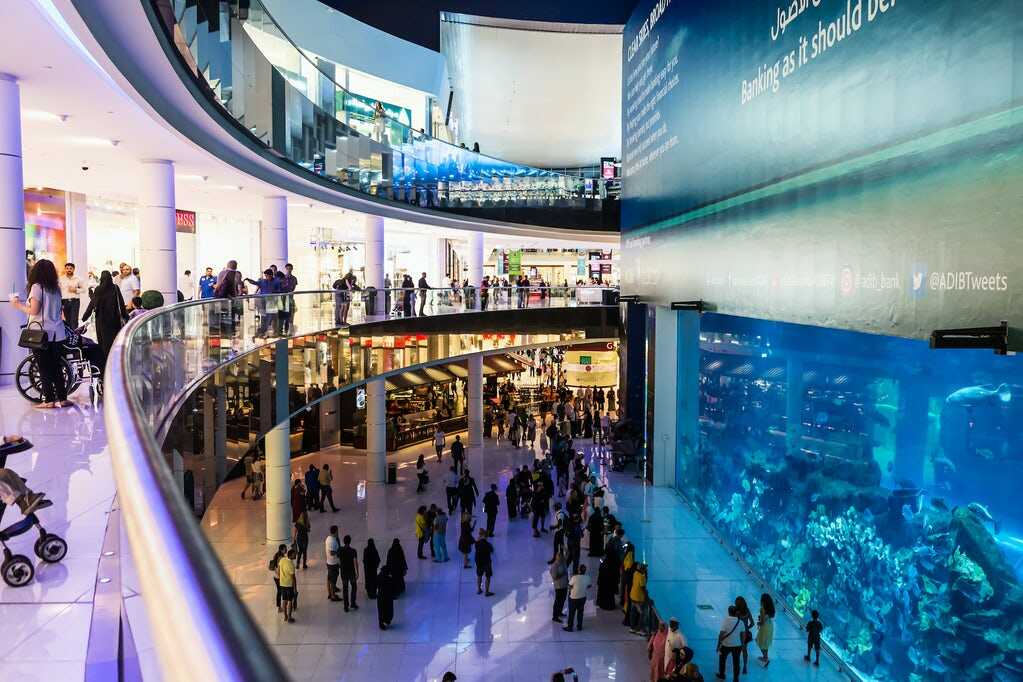 The Dubai Mall is the world's largest shopping center filled with window shoppers, cash splashers, and bargain hunters. Buy your souvenirs and gifts for loved ones here.
11. Ride the Abra at Dubai Creek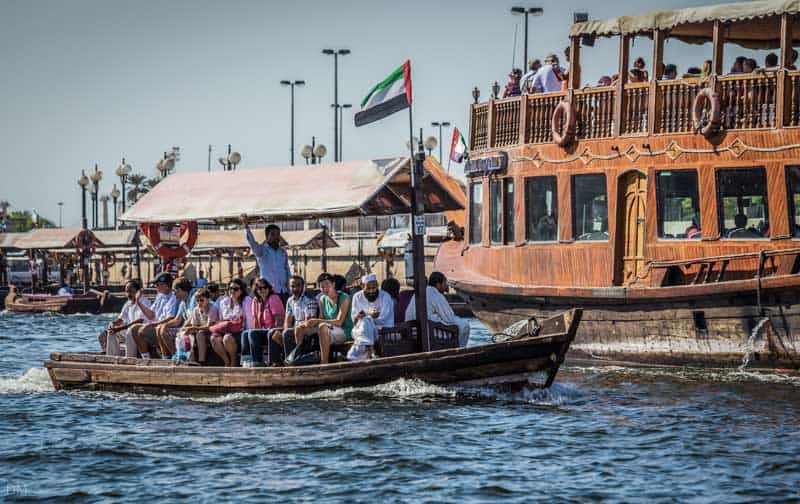 If you have run short of cash after shopping at the Dubai Mall, visit the Dubai Creek and take the traditional Abra journey across the soaring skyscrapers and the Old Town.
12. Bargain hunt at the Old Town Souks
Try your bargaining skills at the Old Town Souks. Fight for great prices on perfumes, spices, gold, textiles, and other items. Offer traders half of their asking price and settle in the middle.
13. Charter Your Dream Yacht
Now is the time to hop into a luxurious yacht with friends or family members, or even alone. Enjoy the red carpet, special cake, decorations, VIP hostess, photographers, security, and even a personal DJ for your rendezvous.
14. Take a Desert Safari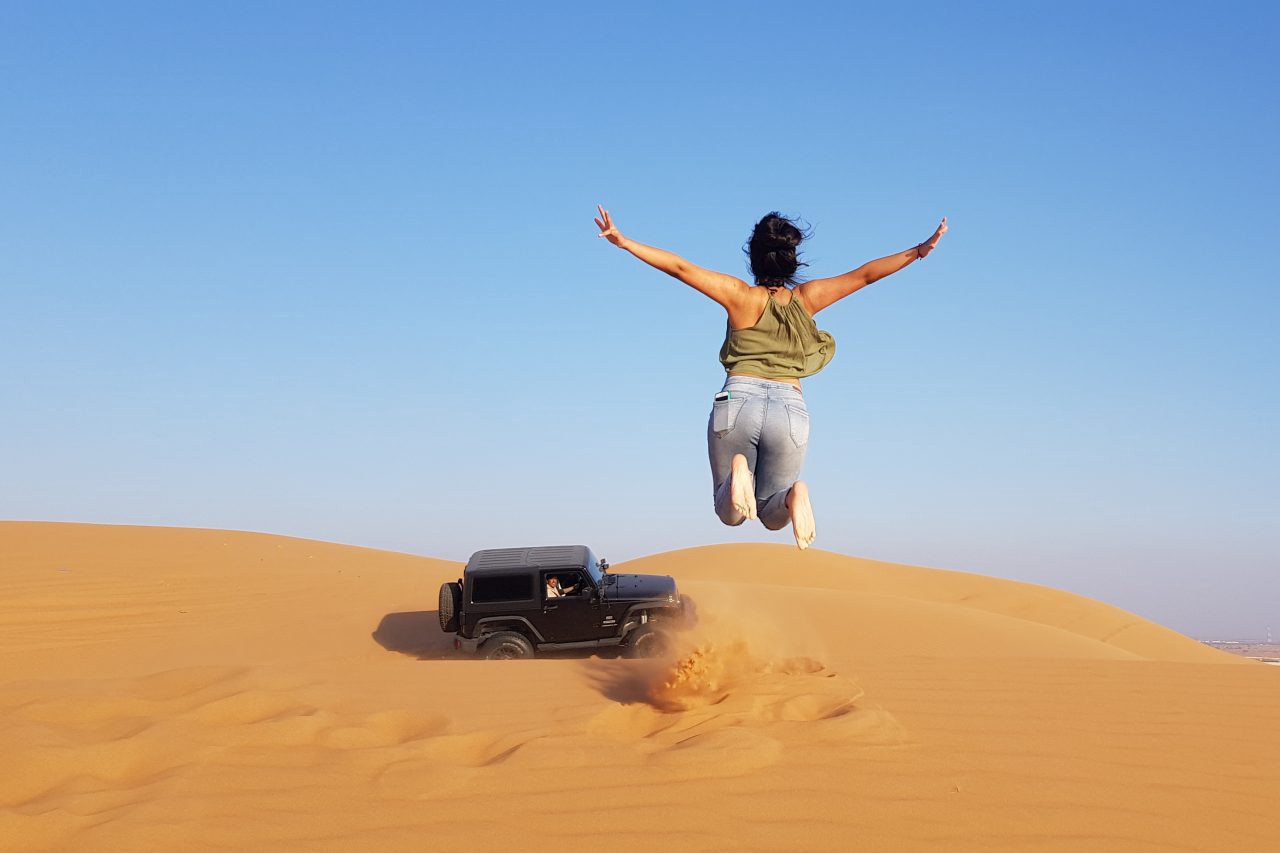 Conquer the desert with a 4×4 vehicle as you ride the sand dunes and visit the Dubai Desert Conservation Reserve. Take a camel ride to your secluded personal tent for a romantic and a private desert dinner safari
15. Wakeboard across the Deep Blue Sea
Get the sea breeze and water splashing in your face as a speedboat drags you, with a Wakeboard underneath your feet. The Dubai skyline is your background in this bucket list.
16. Feed the Sharks at The Dubai Aquarium and Underwater Zoo
With a wetsuit and an astronaut-stylish helmet, dive into the underwater zoo and feed hundreds of sharks. The experience is slightly scary, but breathtaking with a long lasting memory.
17. Get Lost in Wonder at Dubai Mall Fountains
The music, water, and light performance at the Dubai Mall Fountains leaves you mersmerized and lost in wonder. The performance happens every 30 minutes in the evening. The Burj Lake has a floating platform for you to use for your visuals.
18. Get Pampered at Jumeirah Zabeel Saray's Spa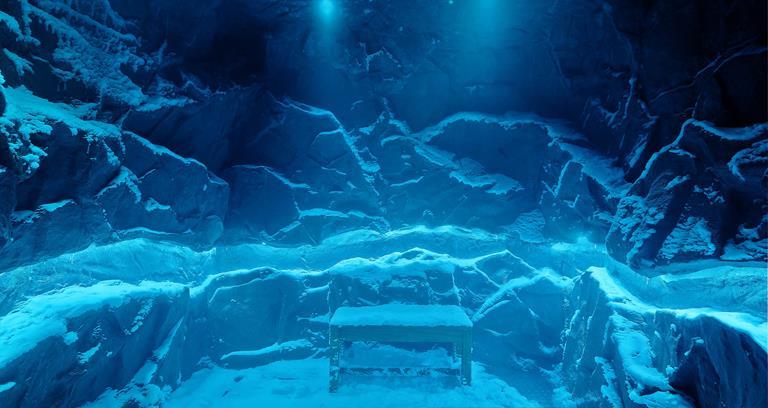 Indulge in a snow room for your spa and relaxation at Jumeirah Zabeel Saray's spa. The room is full of snow and all white. The room comes with pain receptors, fun novelty, as well as improving your mood.
19. Take a Hot Air-Balloon
Ride a hot air balloon and glide through the Dubai skies over oases and rolling dunes, and witness the sun rise behind the majestic Hajar Mountains.
20. Party Hard and Have a Night Blast in White Dubai
At the end of your bucket list completion, what better way to celebrate than have a party at White Dubai? The White Dubai is a notoriously famous night zone for party animals with live performance and other fun activities.
I hope you found this helpful? Share your thoughts on the comment section below.
For free travel vouchers, tips and hacks, be sure to subscribe.