Top 10 Paradisiac Vacation Islands You Must Visit
What is your version of paradise? To me, it is a combination of implausible beauty, serenity, peace, and crystal-clear, cobalt blue/turquoise waters. These 10 vacation islands are travel dreams made into realities; the very definition of paradise.
If you're planning a vacation for yourself and your partner or a family vacation, you can make a choice from this list of idyllic vacation islands.
1. Kauai, Hawaii
This island is known for its luxuriant flora and breathtaking coastline. Its cobalt blue seas with coral reefs and colorful sea life attract visitors from all around the globe.
It is also known as the Garden Island and for good reason. Lush green forests with cascading waterfalls tumbling from ragged cliffs give off a fresh fragrance very similar to petrichor. It's almost intoxicating.
For breathtaking views certain to dazzle even well-seasoned travellers, get an ariel view of the island. Things to do on the island include: kayaking, snorkeling, hiking, and zip lining. Enjoy its rich culture and restful atmosphere.
Worried about your kids? There are family-friendly beaches ideal for kids on the east coast with a range of fun activities to keep them occupied.
There is a range of accommodations at your disposal depending on what you can afford. As a Nigerian, you'll need a visa to visit Hawaii.
2. Tahiti, French Polynesia
You can't help but marvel at the undeniable allure of Tahiti, the largest island in a collection of 118 islands of the French Polynesia. Situated between California and Australia lies this unspoiled paradise. This volcanic wonderland is divided into two parts; Tahiti Nui and Tahiti Iti, dominated by volcanic mountains.
Lying northwest of Tahiti is Bora Bora, the jewel of the South Seas; a top-tier honeymoon destination internationally recognized as a dreamy reality. It's warm, turquoise lagoon waters are inviting and beautiful.
A visit to the French Polynesia ensures true beauty and complete relaxation as long as you can afford it. It requires a visa if you are visiting as a Nigerian.
Things to do: snorkeling, swimming, biking, hiking, and kayaking. You can also explore the island via glass-bottom boats.
3. Palawan, Philippines
The Palawan is Philippines' version of paradise. It is home to two UNESCO World Heritage sites, the Tubbataha Reefs Natural Park and Puerto-Princesa Subterranean River National Park.
Its crystal-clear, palm-edged beaches and mountains leave you marveling at the wonders of creation. Limestone cliffs extend from the sea and its white sandy beaches rimmed round with palm trees offers an almost-unbeatable, striking scenery.
The island offers flavorful and fresh cuisine, mostly made up of sea foods. It is also a haven for bird watchers and offers opportunities to appreciate Filipino culture. It isn't easily accessible but more than totally worth the journey.
Things to do: scuba-diving, exploring the 12 World War II wrecks, canoeing, kayaking, and snorkeling. Make sure to enjoy its stunning sunsets and a dive into the Tubbataha Reefs.
4. Fiji Islands
Fiji with its pristine turquoise water, white-sand beaches, and coral reefs, satisfies all expected of a fantasy island. With over 300 islands to choose from, you can pick a befitting one for your choice vacation.
The people of Fiji are welcoming and friendly making it an ideal family vacation island. Indo-Fijian food on the island is delicious and relatively cheap.
Its tourist trail is one of the best parts of visiting Fiji. If you intend to hop from one island to another, be prepared for the cost as it is quite expensive.
Things to do in Fiji: a blue lagoon cruise, a visit to Bouma National Heritage Park and the island of Taveuni, snorkeling, diving, and surfing. Keep these two things in mind:
Do not always settle for cheaper room rates as the extra costs for other mandatory things might turn out to be more expensive than accommodations with higher room rates.
Boat rides to Mamanuca and Yasawa islands are really expensive.
Fiji is visa free for Nigerians but you'll need a visitor's permit.
5. Seychelles
Seychelles is picture-perfect. It is a tropical paradise with pristine beaches, virgin jungles, nature reserves, and beautiful coral reefs. Lying east of Kenya, it is visa free for Nigerians for 30 days of exploration.
When you visit, make sure to enjoy its sumptuous creole cuisine. Top attraction sites include the Vallee de Mai on Praslin Island, Morne Seychellois National Park, Aride Island Nature Reserve, and the bird island. Also visit the unspoiled beaches like the Anse Intendance, Anse Lazio, Baie Lazare and La Digue island.
6. Sardinia, Italy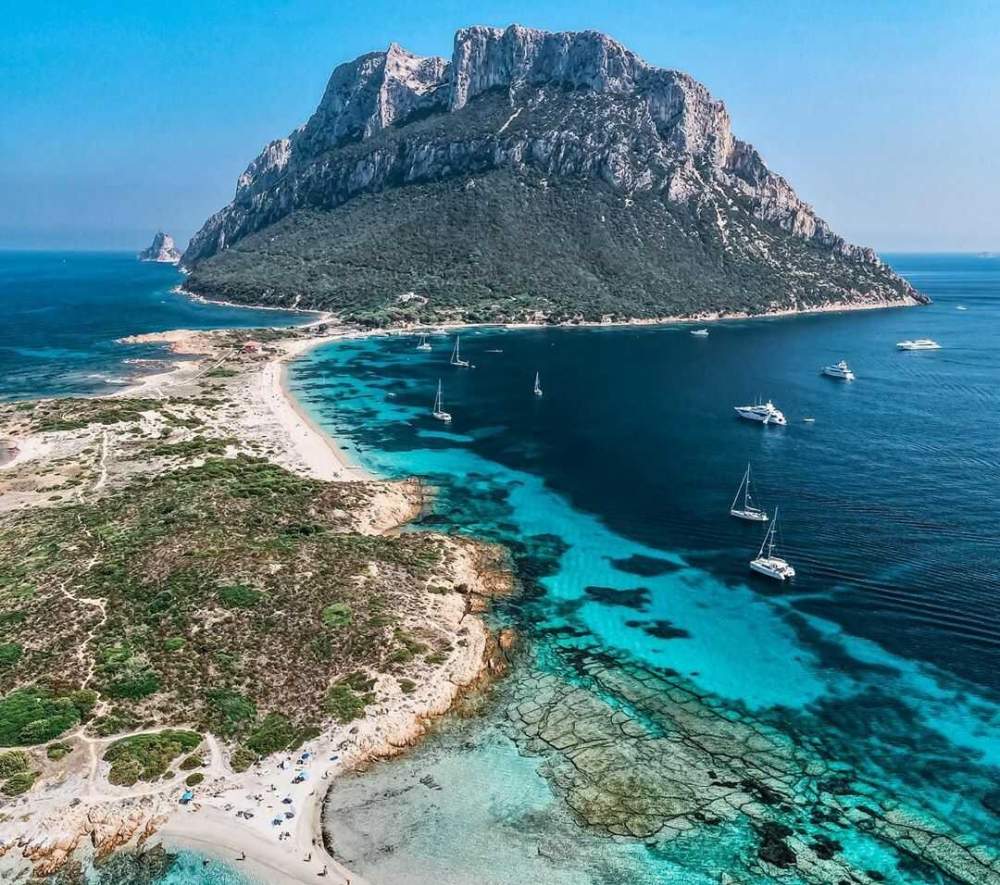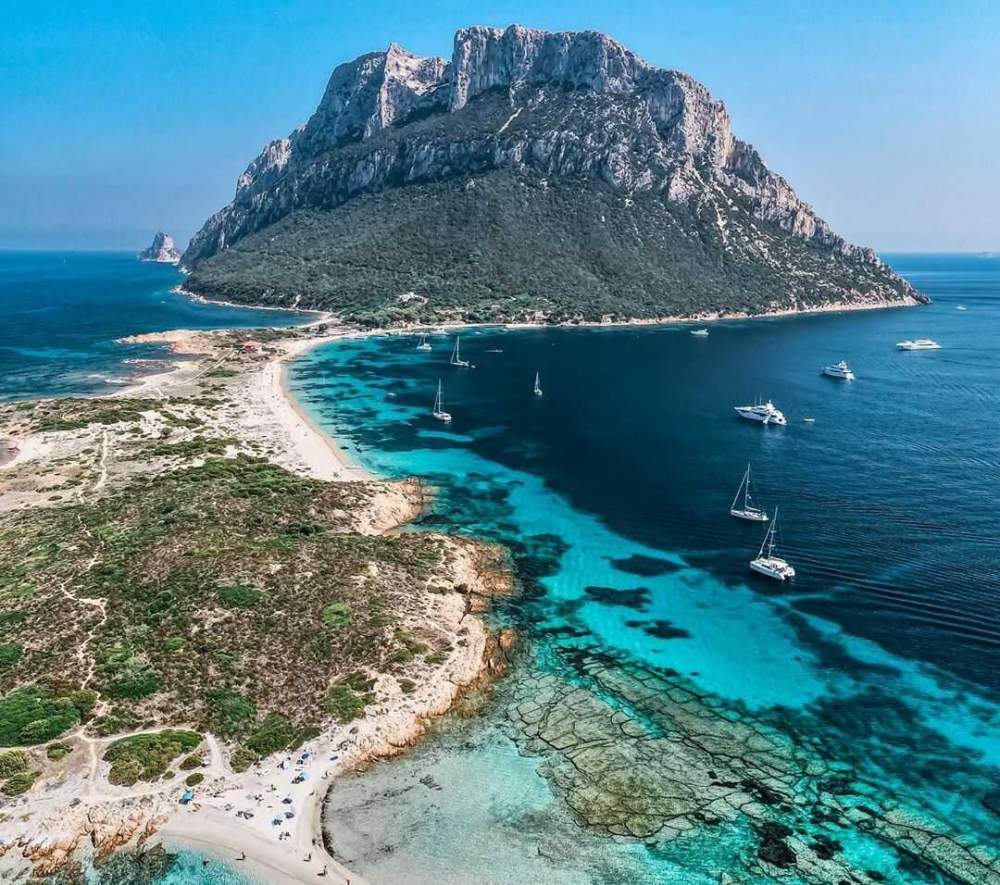 It is "Italy's rugged island beauty'. Its crystal clear beaches and numerous archeological sites are exquisite, making it a top attraction. You will be enchanted by its cozy cafes, medieval streets, and charming towns.
With global covid cases rising again, Italy has tightened tourist rules for holiday spots. It though, doesn't hinder you from travelling for a much needed will to breathe and live.
Places to visit include: the Castello neighborhood, the Museo Archeologico, the Roman and Carthagman ruins of Nora, and the Poetto beach. Dive into mysterious history with a visit to the Su Nuraxi di Barumini. It is best to get a tour guide so that you can thoroughly enjoy exploring. You'll likely meet a festival or two, great opportunities to experience the Sardinian culture at its best.
7. Maldives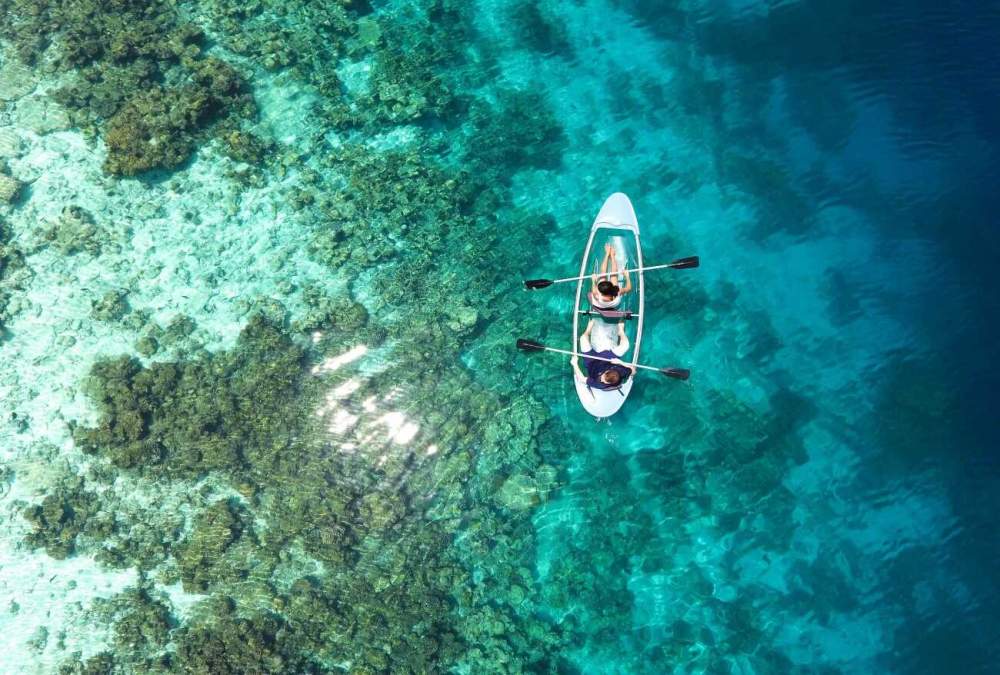 The Maldives lies southwest of the Indian sub-continent. It is known for its sparkling blue beaches, white sand, and clean, calming air. With over 1000 islands, you have a wide variety to choose from.
Enjoy your visit from luxurious overwater bungalows that give a breathtaking view of life above and underwater. It truly is one of the most stunning island getaways in the world.
To enjoy your visit, try exploring more than one island. Be financially prepared as it is not budget-friendly. As long as you can afford it, choose an all-inclusive resort over budget hotels so you have no worries about food and drinks.
And yes, bioluminescent planktons illuminate the beaches at night creating one of the most captivating sights ever. It's simply magical. To experience this, visit in mid-summer to mid-winter. To Nigerians, visa is issued on arrival for 30 days.
8. Mauritius
Mauritius is a dream island, perfect for spending a much-needed vacation. The views are wonderful; from the unspoiled, palm-fringed beaches to coral reefs and nature reserves.
Things to do in Mauritius include: a visit to the Black River Gorges National Park, Grand Bassin, Tamarind falls, Le Pouce, and Pieter Both. Don't forget to go on a boat cruise.
Nigerians get a 3-month visa free stay.
9. St. Lucia, Caribbean
Its signature feature is the UNESCO-listed twin pitons. With heights of about 2500feets, these volcanic spires are a main attraction alongside it silvery-sand beaches with soothing waves.
The people of St. Lucia are hospitable and welcoming. While there you should, recline on the sandy white beaches, soak in the volcanic mud baths, zip line through lush rain forests, go club hopping, enjoy delicious Caribbean dishes, and explore abandoned sugar plantations. You can even be fortunate enough to experience a live sea turtle hatching at twilight.
It is a perfect location for a family vacation. You can create the most beautiful memories while engaging in beach activities with your kids.
St. Lucia visa is required for Nigerian citizens.
10. Bahamas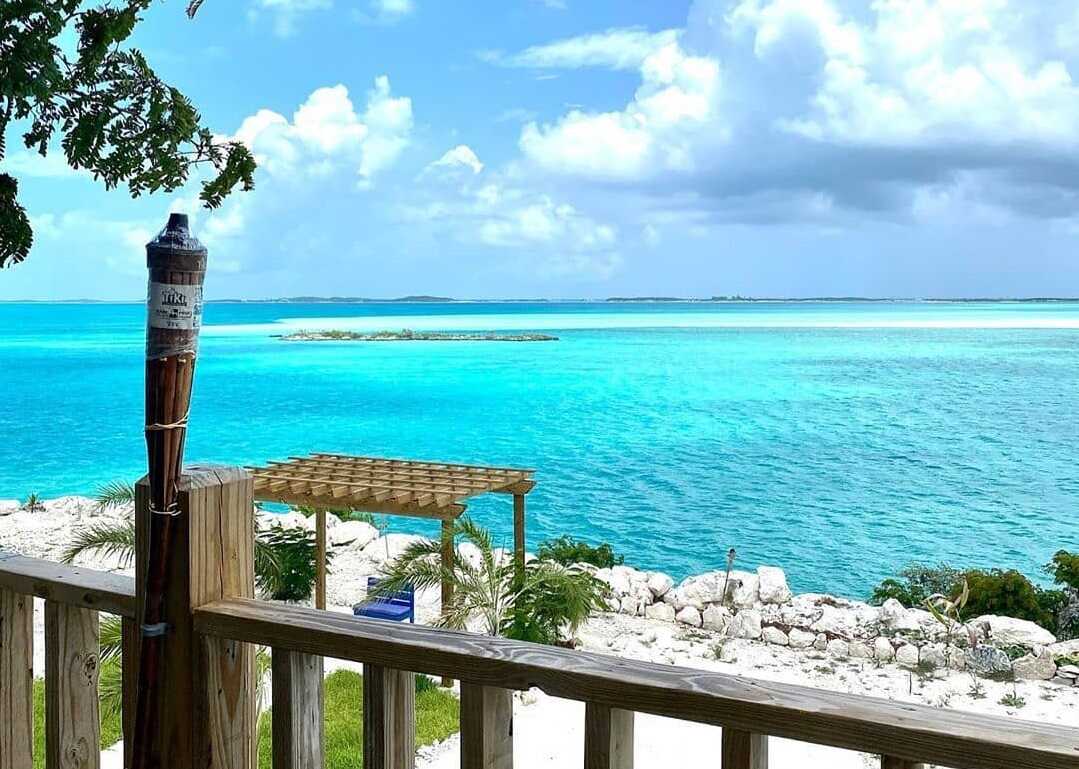 According to one visitor," you share an experience not just of a light sight-seeing nature, but something more with the heart in it".
From its beaches to its hospitable people, colorful history, relaxing places, and romantic ambience, the Bahamas has a lot to offer. Its white and pink sand beaches, turquoise waters, famous swimming with pigs experience, history of pirates, and fantastic scuba diving and snorkeling activities makes it a tropical paradise indeed. The Bahamas is also home to the world's largest underwater sculpture.
Do not leave without trying the tropical cocktail, Bahama mama and some fresh, delicious sea food. For Nigerians, a tourist visa is required for entry into the Bahamas.
11. Santorini, Greece [Bonus]
When you think white-washed walls, you think Santorini, Greece. This precious gem of the Aegean came into existence as a result of intense volcanic activity creating what is now called the caldera. Santorini is perfect for a romantic getaway or for an adventure-seeker.
Fira, Oia, Imerovigli, and Firostefani make up the caldera's balcony, giving you a great view of the volcano. What's more? The island is a culinary paradise and home to fine wineries. Even more beautiful and unique are its deep blue waters with white, red or black sand and pebbles.
Things to do in Santorini include a walk along the caldera's edge, wine tasting, swimming, tours, or just admiring one of the most beautiful and ever-changing sunsets in the world. To thoroughly enjoy your stay, lodge at the caldera's edge. It is pricey but worth every penny.
A tourist visa is required for citizens of Nigeria.
Which of these vacation islands would you loved to visit? Share your thoughts on the comments section below
For free travel vouchers, tips and hacks, be sure to subscribe.