A Fun Day In Lagos Without The Cinema And Eatery
Looking for fun things to do in Lagos?
Is it possible to have a real fun day in Lagos? I'm not talking about going to ICM (Ikeja City Mall) and coming out with Shoprite's signature nylon bag. I'm talking about real fun; nice scenery, good conversation, the right company, accompanied by deep-throated laughs and a sense of true happiness. Did I forget to add "no stress?" Well, with Lagos traffic, maybe we should make that "minimal stress."
The preset mindset of fun having to be rocking and rolling with loud music and alcohol, eateries and movies, weekend owambes or house parties is so narrow-minded. Yes, Lagos with its hustle and bustle makes having fun, partly stress-partly fun. Still, you can have a swell time in Lagos.
You see, the working environment in Lagos is hectic. It is almost like it's intentionally designed to burn out employees. A 9-5 is now a 6-7. For some, it's a 4-11. After working that hard five days in a week, unwinding before the start of another stressful week is more than necessary.
Now, you are determined to have fun. The question is,must it be chaotic with you partying hard and wearing yourself out even more? Or must it be the recurring visits to nice eateries and a movie at the cinema? Worse yet, Netflix and Chill while in your house clothes without taking your bath for the most part of the day. I would recommend sleep over these any time.
I know it might be difficult for some of you to think outside the box, so, let me help you. I know a couple of fun things to do in Lagos without the customary cinema-eatery-club outings. I guess I have been sounding like this is just for working class folks. Well, these suggestions are great for dates, family outings, or a-weekend-getaway-with-friends. But first, you must avoid Lagos traffic.
How To Have Fun in Lagos Without Stress 101 – Beat Lagos Traffic
Is this even possible? The truth is, it is impossible to absolutely avoid traffic in Lagos. There is the popular "go-slow" you will encounter as a result of traffic lights or the "hold-up" that keeps you at a total stand still. But, there are two simple things you can do to beat Lagos traffic.
Use Uber Or Bolt
Google maps is great but Uber and Bolt drivers are even greater. Experienced drivers from trusted transport service companies understand Lagos routes. They know when a particular route will be free, shortcuts to different destinations, and more often than not, use routes with lesser traffic where such is unavoidable. Instead of driving, employ their help.
Lodge In A Nearby Hotel
If you will be visiting a number of places within the same locality or the fun destination in question has lodging facilities, it will be better to stay over. You can arrive a night before your planned outing so you can rest well. Just make sure the hotel is central to the places you'll be visiting. You will spend little time navigating to your destination and totally avoid traffic.
Now, let's talk about the actual fun things to do. The fifth one might surprise you.
Visit An Arthub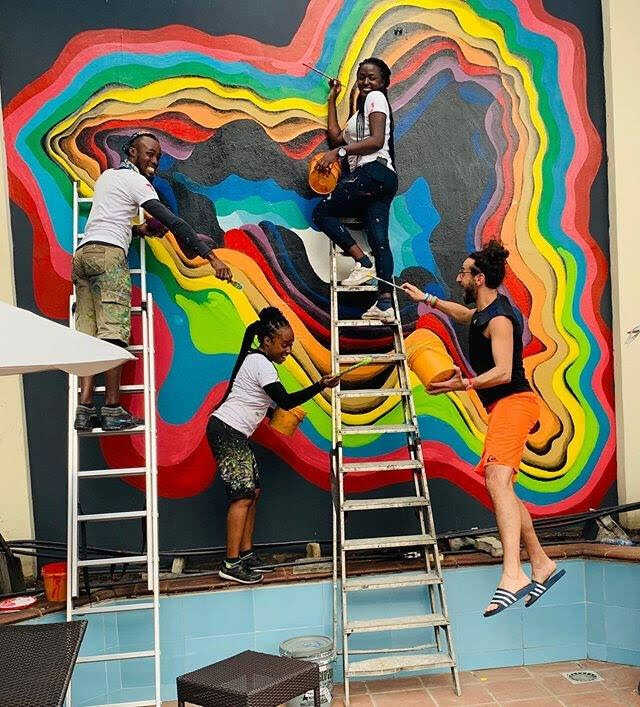 Do you love artworks? Even if you don't, you can have fun at an arthub. It doesn't matter how well or how badly you draw or if you can perceive the deep meanings behind displayed art. Have you heard of CeraCerni's Arthub or The ArtHub by CeraCerni? 
It is an "ART SCHOOL, a SIP & PAINT place, an EXHIBITION center, a POTTERY base, and a SELFIE museum." Here you can engage in multiple activities. You can paint anything and everything. Just have fun doing it! Couples can visit to mold pots and small caricatures together like we see in the movies. You know that funny cat you drew in nursery school and those shortcuts we employed with "3' and "0' when trying to draw birds, you can replicate that in here and color it with whatever appeals to you.
An high-energy environment, fun place in Lagos where you can have a few drinks while painting as directed by a professional, CeraCerni herself, is what you get at the sip and paint class. You can get all dressed up to take pictures as there are many beautiful selfie-perfect props. You will find one or two art pieces to take home as well. CeraCerni's arthub is one of the most aesthetically pleasing arthubs you will find in Lagos.
It is located at 65b Akintunde Adeyemi Drive, Off Adewole Kuku St, Lagos Island, Lagos. The hub is set to become fully functional this March, 2021. Remember to make your bookings before visiting.
Amusement Arcades
Do you miss amusement parks? Well, there are worthy substitutes all over Lagos and they are not just for kids. The list of fun things to do in Lagos will be incomplete without a visit to Rufus and Bees. It is a fun house in every sense of the word! It is a place that feels and looks happy. There are a lot of games to choose from. So many options that will have you stumped for which to start with.
It is the place to lose your guard. You can be as carefree as possible, letting your inner child come to the fore. All you need is to get a buzz card and load it up with chips that give you access to the games. The amount of chips you can afford to load determines how much you can play.
You can play virtual car racing, shoot baskets, spin wheel for Spin-n-win, snooker, and so on. My best part? The Dance Revolution! Here you have to choose a particular dance level where you get a song to which you must dance following the tempo. You can dance in a pair or alone and accumulate points while doing so. You need to see adults here. LOL. Making a fool of yourself is the best way to have fun on the dance machine. Just let loose! You can have someone make a video of you just for laughs at a later time. I love how nobody cares at this point.
There is a bowling alley at the arcade, a sports bar, and a restaurant. You can get a quick tour of the twin water building which houses 788 On The Sea, an event space, an exclusive rooftop lounge, and a Chinese restaurant. Rufus and Bee is located at Off Remi Oluwode Road, Lekki 2nd Roundabout, Lagos state.
Lagos Beaches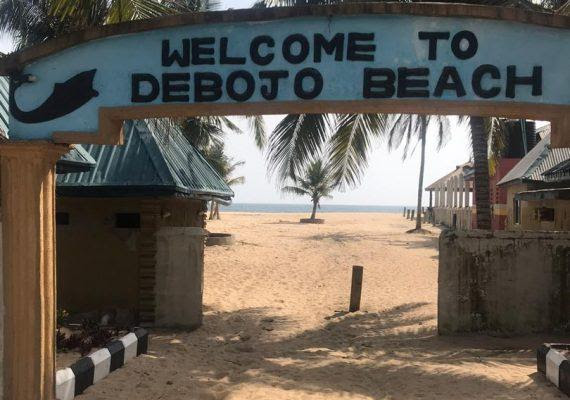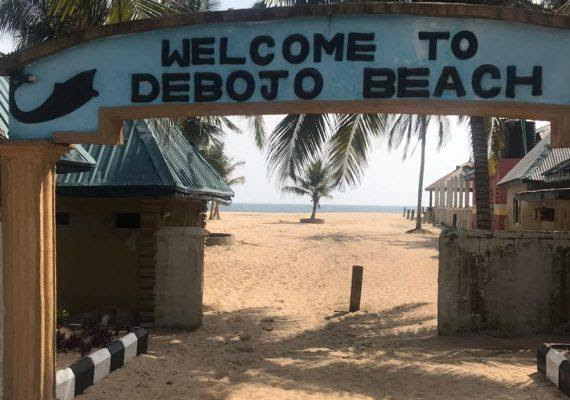 Did Elegushi come to mind? Tarkwa Bay? Bar Beach? Sultan Beach? When thinking of fun things to do in Lagos, they are always mentioned. Let's give them a break. They are nice but most likely not a place you would like to spend a fun weekend without noise except you are visiting on a weekday. Try visiting a really private beach or a public one like Debojo beach around Eleko, Ibeju Lekki.
I strongly recommend visiting the beach just before sunset. The beach, at night, is such a wonderful place to be. You can watch the sun set, play catch with your friends, sing out loud into the wind (awkward or not), and dance your heart out without strange people rubbing against you.
Don't visit without your asun, preferably made from goat meat, drinks (must include some alcohol), and whatever else you would love to chew on. Did you also know that Cheeseballs are a very important beach snack? They add a certain crunch to life. Stay well into the night and just take delight in God's wondrous works.
Sometimes, all it takes is you, the sea breeze, the sound of rushing waves, and a look at the sky, to be relieved of the stress you felt and be revitalized for the week ahead. On your way back home, try singing out loud and dancing to correct 'gbedu' while in the car. It just hits differently.
Karaoke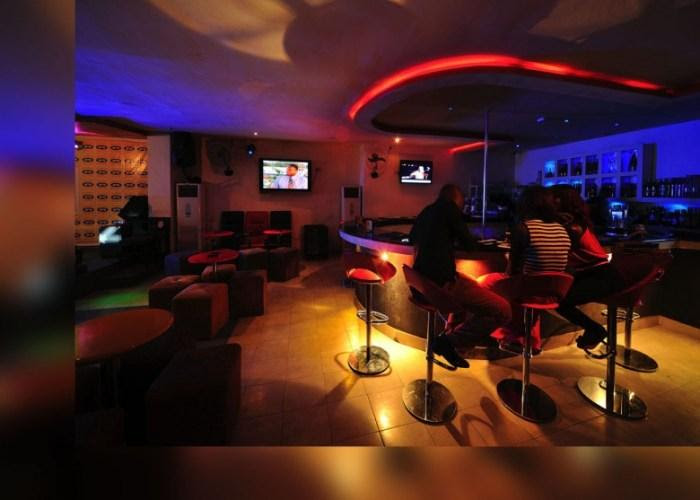 Have you heard of Shaunz Karaoke Bar? It is located at Murphis Plaza, 27 Sanusi Fafunwa Street, Victoria Island, Lagos. You get to pick any song from a touchscreen song request station with 6500 songs to choose from.
There's this thing that happens in Korean series, when a character has a bad day, probably lost a patient at work, had her boss shouting at her all day, or a heartbreak (you know, like, o ti je breakfast), the karaoke bar is the go-to place. It's also a place workmates bond and let loose after a stressful day at work. Think fun things to do in Lagos, think Karaoke in Lagos, think Shaunz bar. You don't just get to sing out your heart, you can cry or laugh over shawarma and some drinks.
Sometimes you just have to let it out. Why not sing?
Your Habitable Place Of Abode
All that grammar means, another place to spend a fun day in Lagos is in your house. This is the best option if you don't want stress upon stress navigating from your house to any fun place without Uber, Bolt, or your private car except any of these fun places are right on your street. But, for all of the above-listed places, even the stress of navigating cannot dampen the unimaginable happiness you will derive.
If you don't mind staying at home, give yourself a treat. Get someone to clean your house and do your laundry a day before; order food in, sleep, Netflix and Chill, and sleep again. Like the popular Lagos Slang, "Problem no dey finish."
For free travel vouchers, tips and hacks, be sure to subscribe.