5 Post COVID Fairy Tale Inspired Locations to Visit
Since once upon a time, fairy tale stories have captured our imaginations, and tightly clinched our memories, even as adults. From the enchanting mountaintop castles, quaint little towns like Hallstatt, to the Cappadocia's oddity of honeycombed hills in Turkey, the world has carbon copies of real-dreamy places ripped from different storybooks.
With the tourism and hospital world gradually returning to 'precautionary tourism,' after the COVID-19 lockdown, you can start planning on how to escape to some of these otherworldly destinations. Travellers do not need a fairy godmother to transport them to these destinations that boast charming cafes, cozy lodges, ancient architecture, and sweet old towns.
For Nigerians, seeking for tranquil and picture-perfect holiday locations, we have listed five of these fairy tale inspire places for you to visit.
1. Rothenburg Ob der Tauber, Germany
Germany has a hidden straight out of a fairy tale destination in Rothenburg Ob der Tauber; a medieval town carefully frozen in time. Walt Disney picked the destination for its animated movie, 'Pinocchio.' The town is the country's best-preserved walled town, often referred to as "the jewel in Germany's crown". Get lost in the enchanting otherworldly feeling that Rothenburg Ob der Tauber brings to you.   
At first glance, the town does not seem quite real, especially, when you walk through the many tourists' hot spots. Come to Plönlein and see the most beautiful building of the ensemble, comprising of a little fountain in front and a narrow half-timbered house with a pointed gable. In Gerlachschmiede, you will see a 1469 quaint old house first built on Wenggasse. The Gerlachschmiede building is an old forge with a triangular gable on a porch supported by wooden beams.
2. Cappadocia, Turkey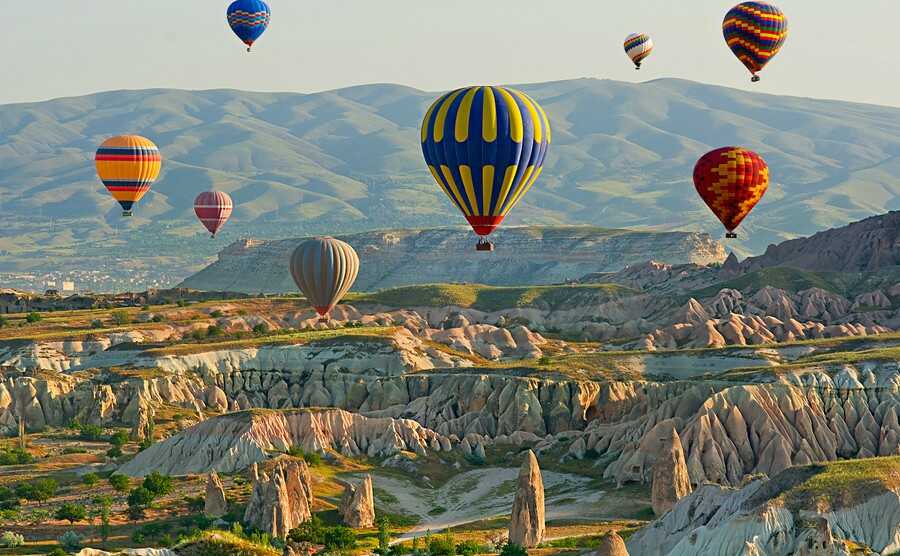 Imagine waking up at sunrise, and seeing countless numbers of hot air balloons fly over your hotel. Cappadocia is a fantastical destination, stolen from a whimsical make-believe story in Turkey, sitting down upon the magical Anatolian plains. This location is a geological oddity filled with mesmerizing cavern architecture and towering boulders. Some of the famous sights to witness in Cappadocia included the Göreme Open-Air Museum, cave hotels, and the subterranean refuges of Derinkuyu and Kaymaklı.
You cannot shake off the experience of the lunarscape panoramas and an epiphany of psychedelic landscapes that appear so unreal. Dare yourself and soar above the sky in a hot air balloon, offering breathtaking views of the chimney rock formations and the Uchisar Castle. The Cappadocia region has numerous fairy tale spots to explore, especially the stone pinnacles homes of the ancient settlers.
Enjoy a romantic getaway with your partner at the luxurious cave suite, situated into a rocky landscape. Get away from the bustle of life in the capital city of Turkey – Ankara, and enjoy your stay in this calm and beautiful fairy tale atmosphere.
3. Sozopol, Bulgaria
Sozopol is an ancient city on the country's Black Sea Coast. The city is traditional, oldest in the country, timeless, spectacular, and ideal for your beach holidays. The houses are constructed of stone and wood, especially the Marieta Stefanova House, The Todor Zagorov House, and among others. Visit the Castle of Ravadinovo, popularly known as the "Castle in Love with the Wind". The castle is one of the most visited and most beautiful castles in Europe.
The holy relics of Saint John, the Baptist was unearthed in 2010 by a group of archeologists in Saint Ivan (Saint John's) Island. Sozopol is a fairy tale hot spot for tourists around the world. It boasts comfortable hotels, ancient architecture, and two beautiful beaches.
4. Colmar, France
Not all the scenes from storybooks are unreal. While Paris doesn't drag its spot as one the most romantic spots on earth, Colmar leaves you breathless with its magical appearance. You don't need to struggle with the crowd Paris here, because it is a hidden treasure in France.
Colmar is a combination of ornate Renaissance churches, Gothic German houses, quaint stucco, and timber framing. The village inspired the location for the Disney film Beauty and the Beast. Watch your childhood character come to life as you pass through the beautiful streets of this village. Rapunzel will want to let her hair down in Colmar's wooden turret.
The tiny cottages will force to reconsider if the scenes are real. Colmar has fewer must-attractions like the 16th-century Isenheim Altarpiece, churches, and the Bartholdi Museum. This gives you time to get lost in the twisting cobbled streets and waterside houses painted in pastel colours. You cannot miss Colmar's Little Venice, a picture-perfect row of half-timbered houses in shades of beautiful colours.
5. Hallstatt, Austria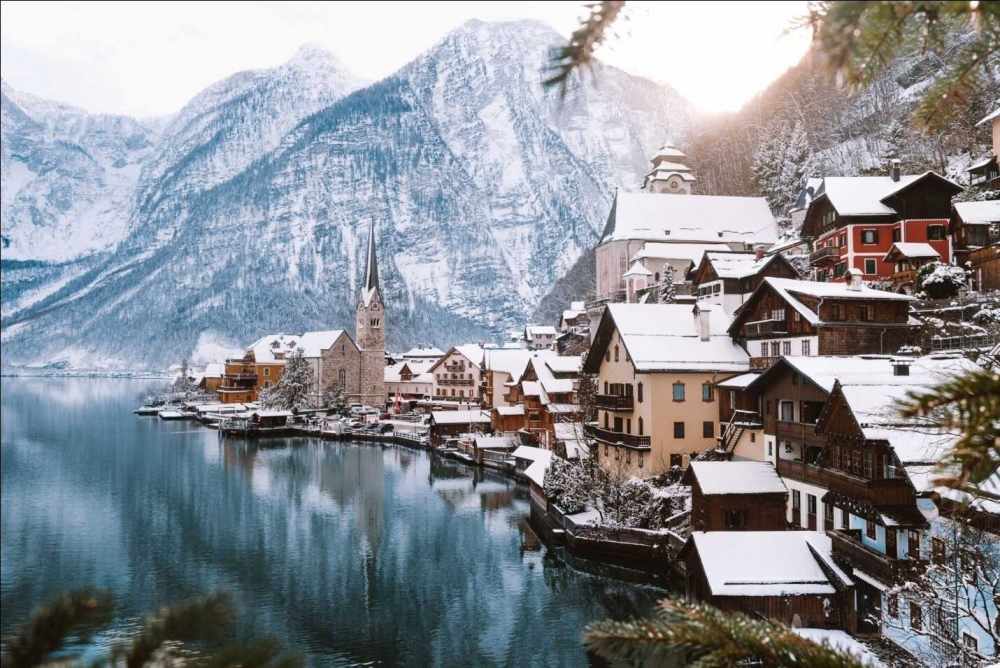 The first glimpse of Hallstatt with mist rolling down from the Dachstein mountains, when visitors pull up by ferries is enchanting. The UNESCO World Heritage town boasts 12th-century churches, candlelit restaurants, and a buzzing market square. The fairy tale Bronze Age village comes alive when you set foot in it. Its flower boxes drape windows in geraniums, bright reds and yellows painted 16th-century architecture, cobblestone streets, charming cafés, and Alpine inns wait to spoil you rottenly with pleasure.
For tourists seeking a secluded hideaway, and privacy, this idyllic mountain village accessible only on foot is the ideal place. Nigerians who want something exotic and different in Europe will love Hallstatt. Some of the village's best views are from the water.
You can use rowboats, electric options, or the signature swan-shaped pedal boats for this panoramic journey of the village. Step into a tiny bone house filled with more than 500 painted skulls in Hallstatt Charnel House, if you want to see the scary part of this charming location. No horror fairy tale story prepares you for this place.
What do you think? Share your thoughts below and also share this post to your social media networks.
For free travel vouchers, tips and hacks, be sure to subscribe.