10 beautiful places to visit when this pandemic is over
Maybe, it's time you shunned Paris, London, and Vienna…
In the early throes of 2020, most of us did not know what to expect from the travel industry due to the global pandemic. For the first time Nigerian travellers, who got visas to their dream destinations, saw their bucket lists and travelling itineraries crashed as countries locked their borders against them.
After months of uncertainty and movement restrictions, the travel world is gradually waking up; optimism is growing as countries slowly open their borders to visitors. Hotels are reopening and some of the world's famous destinations are preparing to receive tourists.
The travel industry has designed creative concepts like the holiday corridors, travel bubbles, and air bridges for the safety of tourists. If you have cancelled your international trip, it is now time to start considering making that trip.
Here are 10 beautiful places to visit when this pandemic is over. Some of these destinations tempt us with their animated local life, delicious cuisine, paradise vibe, stunning landscapes, and ancient landmarks.
For Nigerians, a visa may not be required to visit some of these enchanting destinations, while some destinations will need your visa to allow you visit.
1. Barbados
Barbados is famed for its brilliant turquoise bays, fine powdery sand, and pristine beaches. Apart from its breathtaking water activities, cultures and traditions, and exotic music, the place is truly a paradise on Earth.
One of the limitations of Nigerians who want to travel abroad is getting the visa to their choice destinations. You do not need a visa to experience romance and adventures in this tropical island in the Caribbean.
Nigerians have six months visa free to Barbados. Imagine what you will do in this peaceful and seductive island.
A visit to a small fishing town, Bathsheba on the island leaves you breathless with its spectacular beaches for dolphins and whale sightings. Some of the highlights of Bathsheba include the dramatic scenery of its cotton tower and flower forest.
The historical and cultural buildings in the capital city, Bridgetown are a UNESCO world heritage site, where monuments and heritage blends to give a rich archaeological city. You can sunbathe on the sands, soak up the sun, and gambol in the rolling surf when you come to Barbados.
2. Perast, Montenegro
One of the hidden secrets of the Balkans is Perast, Montenegro, a tiny and idyllic village situated on the enchanting Bay of Kotor. Perast leaves you with your jaw dropping when you see its ancient architectures, romantic waterfront restaurant patios, seaside escapes, and glamorous waterfront stone old town, Stari Grad.
Explore the mountainous hinterland that hides the deep canyons, glacial lakes, gushing rivers, and Budva Riviera, a playground of pulsating nightlife and home to luxurious super-yachts.
During the Dance Festival in summer, the Jaz beach seems to be effervescent and you can join the locals in dancing the night away with your Nigerian dance moves. However, you need a visa to visit the destination that blends its ancient history with modern lifestyle.
3. Dominica
The lush Caribbean island's moniker is the 'Nature Island,' filled with deep ravines, foliage-engulfed peaks, and primordial rainforest. Nigerians have a visa free for 21 days stay on the island crisscrossed by 365 rivers.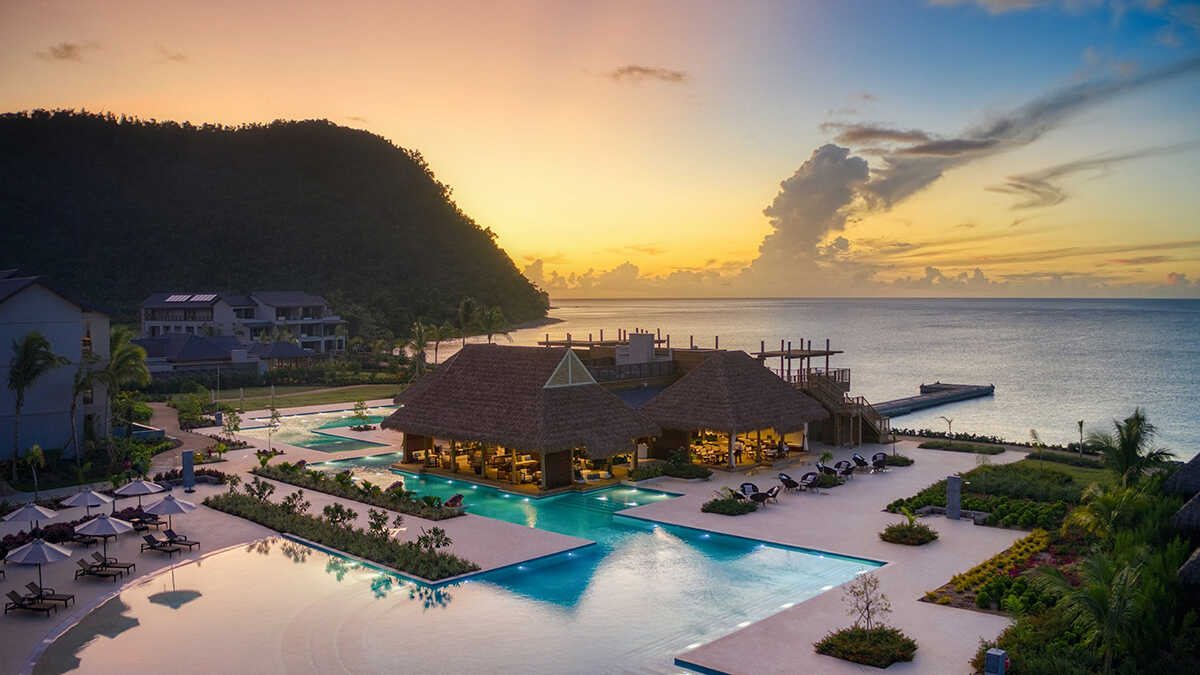 A five-star resort, Cabrits Resort & Spa Kempinski with its four swimming pools and an 18,000-square-foot spa awaits you with luxury and over pampering. However, the rugged outdoors is where the real draw happens.
Take a hike into the dared Valley of Desolation, a flooded fumaroles and the second largest boiling lake on earth. Do not miss snorkelling in the Champagne Reef with sea creatures and colourful sponges in Marnie Hunter. This spot is where bubbles rise from a volcanic thermal spring from the pit of the ocean.
4. Santorini
Santorini is the head-turner that gives Paris, a run for its romantic settings. The island is a supermodel among all the Greek islands. Filled with multicoloured cliffs, dazzling panoramas, volcanic-sand beaches, romantic sunsets, and drifts of whitewashed buildings, Santorini is in its own class.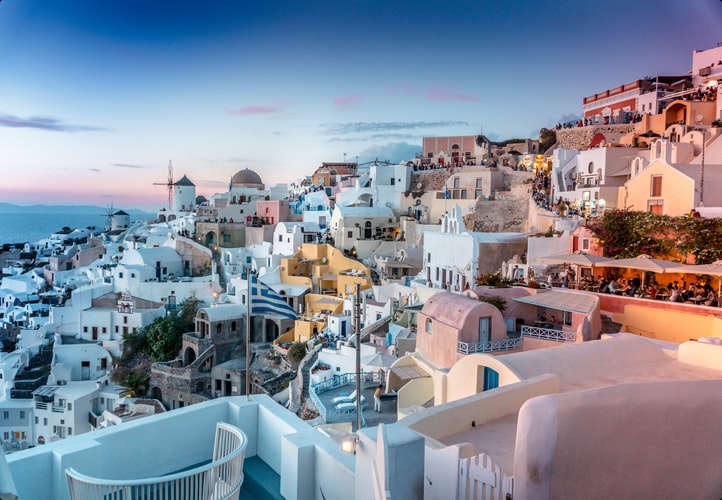 Bring your bucket lists, and Santorini will complete it for you with its unspoiled landscapes and traditional whitewashed settlements situated at the edge of the caldera. One of the most enchanting destinations to visit on the island is Oia that offers you a stunning sunset view. To visit Santorini, Greece, you should apply for a visa to explore this tourist haven.
5. Madagascar
Madagascar is mesmerized with Avenue of the Baobabs, lemurs, jungles, and birding. The country offers you a rich landscape that enthralls you by its grand waterfalls, gorges, and sweeping canyons.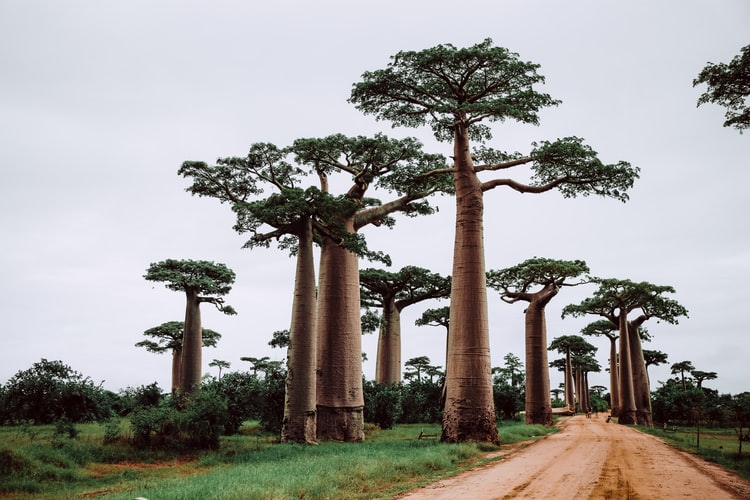 For Nigerian visitors, they get a visa on arrival for 90 days in this East African popular destination. Discover miles of white-sand beaches with Western environment, big resorts, and whale watching in Madagascar's quintessential tropical island paradise called Nosy Be.
Take those enviable Instagram pictures at the Avenue of the Baobabs, where massive baobabs aging close to 800 years old stand majestically.
Visit the holy Royal Hill of Ambohimanga with a 500-year historic testament littered with artefacts such as talismans, drums, and weapons. It is believed to be the home of King Andrianampoinimerina.
6. New Zealand
The beauty of New Zealand's celestial landscapes and breathtaking paradise will swathe your senses. Tucked in the Southern Hemisphere, New Zealand offers an escape to those who want to explore Mother Nature and still glue to civilization.
You need to apply for a visa before heading to this serene beautiful destination. Hike to the edge mountain peaks, virgin forests and get awestruck at the Fox and Franz Josef cascading glaciers. Experience sailing and yachting at the Bay of Islands for your fishing sport.
For adventure junkies, you have opportunities for mountain biking, snorkelling, skydiving, and exploring the underwater world. You cannot miss kayaking to the artistry of Abel Tasman National Park and the Abel Tasman Coast Track
7. Mauritius
Mauritius is a premier destination famed for its resorts and heavenly beaches, with unperturbed environmental beauty and intriguing history. Amidst the stunning beauty of Mauritius, tourists are completely sold by its gastronomic adventures and landscapes.
You do not need a visa before you can travel to this East African popular tourist destination. You get a visa free for 90 days on arrival to this multicultural spot.
Visit the temple of Lord Shiva situated 1800 feet above the sea level or get engrossed by the serenity of Grand Bassin. The island paradise is dotted with lush green foliage, sandy beaches, extravagant resorts, and turquoise blue waters; a perfect spot for romance and honeymoon.
The island is enveloped by a gigantic colourful coral reefs, offering tourists the opportunity to scuba dive and snorkel. Calm your nerves in a boat tour or trek to see the Les 7 Cascades that consist of seven waterfalls.
The island has something for every tourist, from the preserved 19th century Creole house to the Balaclava Ruins, and from endless shopping to enjoying the amazing nightlife of the Mauritians.
8. Batumi, Georgia
Batumi, the "Las Vegas of the Black Sea," is a mix of incredible architecture, vibrant culture, world-class wine, renowned hospitality, and high-quality living standards. The Adjara region offers tourists a modern lifestyle and a contrast of its historical ancient landscapes.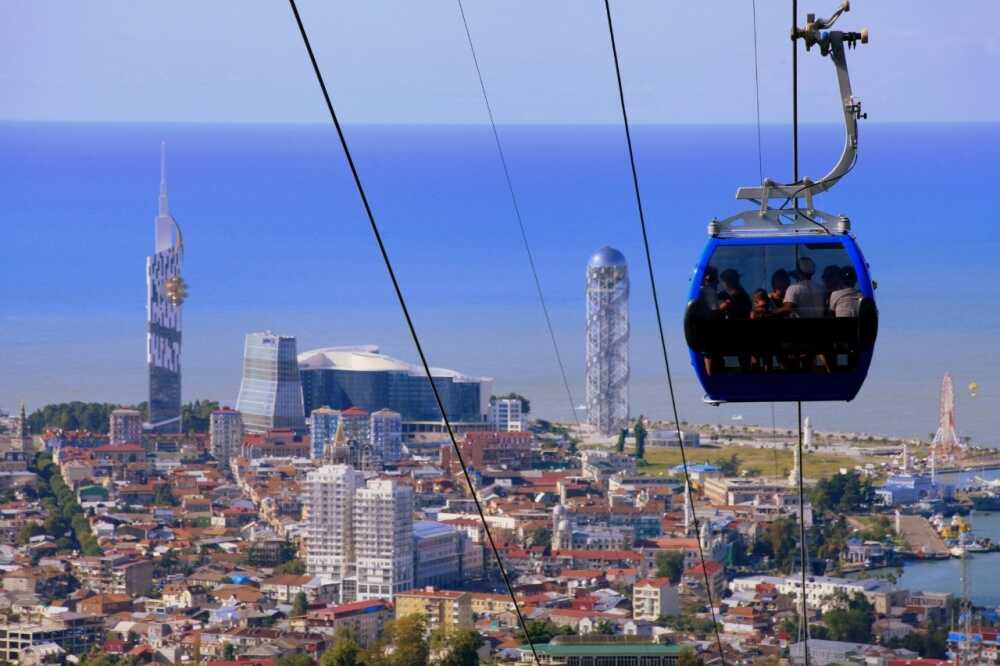 For Nigerians visiting this destination with a breathtaking diversity, you need to apply for a visa. With a visa, you have the high mountains, long beaches, monasteries, cultural monuments, authentic villages, undiscovered cuisine, and beautiful lakes to explore in Batumi. Experience the power of ecotourism, where adventure is fused with harmony with nature in this destination.
9. Sri Lanka
Sri Lanka welcomes people with its endless beautiful beaches, jungles, landscapes, timeless ruins, oodles of elephants, stunning train rides, and a wildlife paradise. The South Asian country has taken its rightful spot in some of the most beautiful places to travel.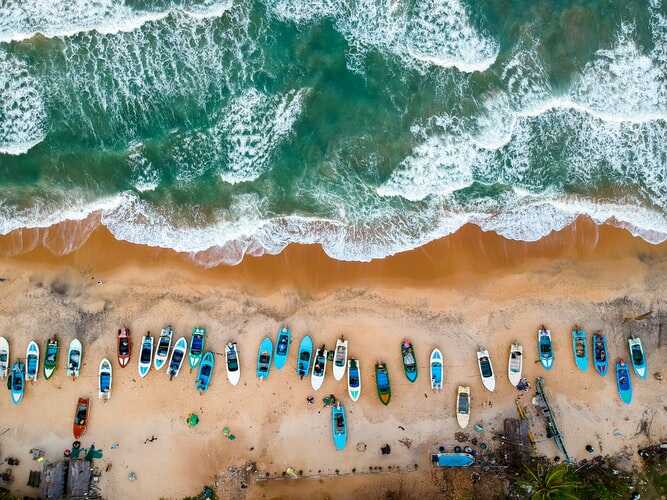 Forget about the hassle of looking for a visa to Sri Lanka, you receive an electronic travel authorization for your travel. Hop into an open-top jeep for a safari ride to many national parks that are home to elephants, monkeys, and leopards.
Sri Lanka has stunning beaches, lush tea plantations, UNESCO World Heritage sites, and waterfalls. Take the popular tuk-tuk rides and experience memorable and authentic traditional tours.
Visit Mirissa and have the rare opportunity of watching whales, and head to Udawalawe and Yala national parks, where you find large elephant herds.
10. Copenhagen, Denmark
Copenhagen is the happy capital of Denmark, one of the happiest countries in the world, beautifully adored with colourful houses along the canals.
You need a visa to travel to the fascinating and most relaxed Scandinavia's city that attracts tourists with its cycling culture and a friendly street life. Copenhagen is ideal for wandering through, or using a bike to see the beautiful shore-homes of Nyhavn.
The city is home to a huge number of cutting-edge eateries or restaurants. If you have a dream of eating at the legendary Noma, you should book months or even years in advance to get a seat.
A visit to the second-oldest amusement part in the world, Tivoli Gardens offers you a lake, playgrounds, and its magnificent gardens that have not lost its appeal. Stroll along one of the longest pedestrian streets in Europe, the Strøget, and find some of the finest restaurants in the country.
What do you think of this list of beautiful places to visit? Share your thoughts on the comments section below.
For free travel vouchers, tips and hacks, be sure to subscribe.