13 Interesting Ways to Get Paid to Travel Abroad
Did you know that there are tons of people who get paid to travel abroad?
While it might not be easy, it is very fulfilling especially if you love to explore and discover new places and cultures, like me.
In this blog, we'll talk about 13 ways you can get paid to travel abroad. But first, let's look at some myths surrounding it.
Myths about Getting Paid to Travel Abroad
1. "I can't get paid to travel because the field is saturated"
There are so many fields out there that are heavily saturated yet people are making headway.
In the next few years, there will be more lawyers and doctors than we can count and you'll find that they're still relevant. If you really want to get paid to travel abroad, don't focus so much on the competition, instead focus on how you can be different and unique.
2. "I need to be rich to get started"
Now, I'm not going to lie, it can be quite expensive to travel, especially if you're travelling abroad and your trip is self-sponsored. Thankfully, I have tips and tricks to help you cut costs and get started on your journey. You should check them out on my socials.
3. It's too good to be true so it's a sham
With one quick search on YouTube, you'll find a plethora of people that are doing it. It's not impossible but it's not easy either. If it were, everyone would do it. Be part of that 1% that sticks through till the end and you'll find that it's not a sham but actually very satisfying.
Why the Travel and Tourism Industry needs you
In 2022, international tourism receipts increased, reaching $1 trillion. And this was 50% more than in 2021. This just means that every year more people travel and the more they travel, the more the industry makes.
Travel and tourism simply entail foreigners visiting countries for leisure and enjoyment. Their enjoyment equates to funds for the country. And without content creators like you, how would people discover reasons to visit that country?
If you have ever scrolled through Instagram or watched a video on YouTube, and felt the urge to visit a certain country, well, it's thanks to the content creators who generate awareness and interest.
Some Things to know about Getting Paid to Travel
Research cost-effective ways to travel within and to your chosen destination.
Recognize that you may need to spend money upfront before your earnings begin.
Don't be afraid to start small. Be open to exploring less popular destinations within your own country.
Consider a trade-off. What can you offer in exchange for valuable opportunities and experiences?
Don't be afraid to hear "no." Use it as motivation to refine your approach and persist.
13 Ways to Get Paid to Travel
1. Build a strong social media presence
Ever since the pandemic, social media has become even more powerful than before.
By establishing a presence on these platforms, you can reach a vast and diverse audience, allowing your travel content to be seen by people from various backgrounds and interests.
And who knows your next travel deal might just come from there.
2. Start a YouTube Channel
YouTube is the most lucrative social media platform right now. Creators can earn over $200,000 per year with proper content and a good marketing strategy.
The monetization comes in two folds – monetizing your videos and getting paid partnerships. You get to team up with brands and get paid for working together because they value your travel content. This is a win-win situation.
3. Become a Travel Writer
If vlogging isn't your thing, that's okay. Give writing a shot. You could write about your experience, leave reviews and even create detailed how-to's. You can start your own blog or get paid to guest post or write for credible agencies that can pay you.
4. Review Platforms
Did you know you can get paid to travel and review hotels, Airbnb's, restaurants etc? All you have to do is join review platforms and/or download and use travel review apps. Many businesses offer incentives or pay for detailed, constructive reviews, making it an excellent way to earn while you travel. Some of these may offer rewards or discounts for your contributions.
5. Sell your photographs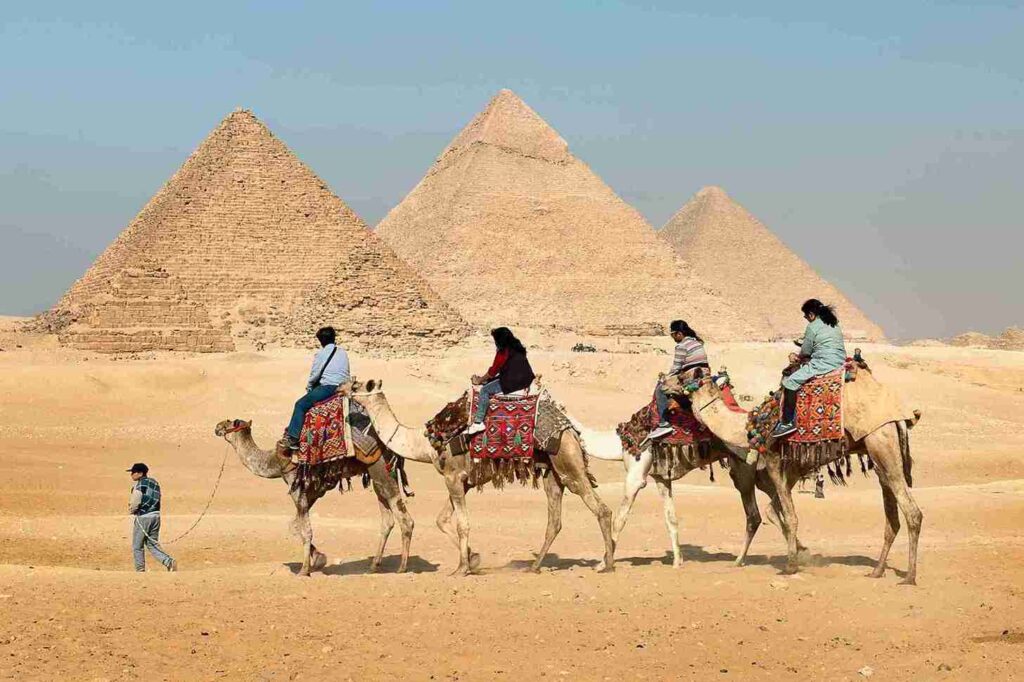 While travelling, you usually take photos, right? Well, why not turn them into cash? Capture one-of-a-kind, custom photos from your trips and sell them on stock image websites. It's a simple way to earn extra money for your travels. Plus, you can combine this with writing travel reviews.
6. Reach out to the country's tourism board
Every country has a tourism board and if you paid attention to the previous section, you'll understand why travel and tourism is essential to every country.
So put together a media kit, a portfolio containing your social media handles and write up a nice little email to your preferred country's tourism board.
Remember that you might not get feedback on your first try but sell yourself and your content! You can get fruitful partnerships, sponsored trips and exciting projects.
7. Pitch to everyone
You're travelling for vacay? School? Work? It doesn't matter. As long as you're travelling, reach out to blogs, media outlets, restaurants, hotels, travel agencies or any business that aligns with your travel niche.
Offer to experience and review their products or services in exchange for compensation. A strong social media presence can significantly boost your bargaining power in such negotiations.
Initiate these conversations and be clear about what you can offer in return for your collaboration. Don't underestimate the value of your influence and the potential for win-win partnerships.
8. Sell a Travel Guide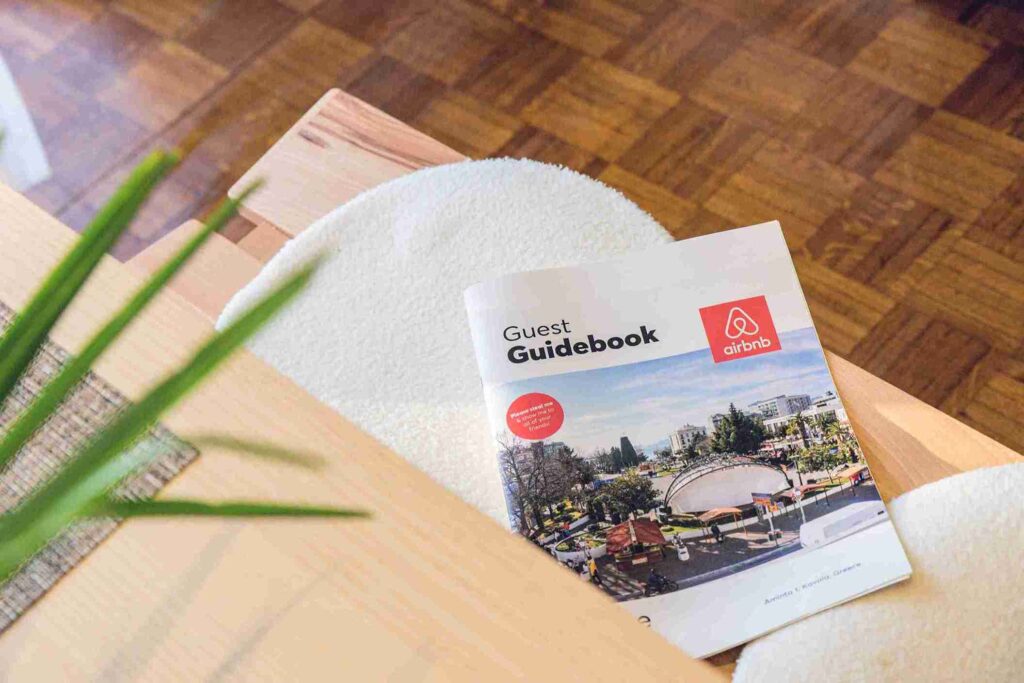 Creating and selling a detailed travel guide, complete with images and comprehensive information, is a valuable resource for travellers,, especially newbies exploring a new country. It's a way to share your expertise, assist others in planning their trips, and earn income from your travel experiences.
9. Travel Consultation
Provide personalized travel advice and itineraries to individuals or groups based on their preferences and budget. Charge a fee for your expert consultation services, offering expert insights, destination recommendations, and travel tips.
10. Host a travel workshop
Organize workshops or webinars on travel-related topics, such as budget travel, solo travel, or travel photography. Charge a fee for workshop participation, and consider offering additional resources like e-books or guides.
11. Build a travel app
Although quite expensive it can be profitable to build a mobile app that offers travel-related features, such as itinerary planning, flight and hotel booking, or travel budget management. Monetize the app through in-app purchases, advertisements, or a subscription model. Ensure the app provides unique value or features that set it apart from existing travel apps.
12. Explore Travel-Related Jobs
If you're open to a more traditional path, there are various travel-related jobs that can take you to different parts of the world. Explore careers such as becoming a pilot, flight attendant, or air hostess if you're drawn to the aviation industry.
Alternatively, explore opportunities in teaching or volunteering abroad, work within the travel industry itself, or consider becoming a tour guide. These roles can provide not only travel experiences but also stable employment in the travel sector.
13. Affiliate Marketing
Sign up for affiliate programs of companies that offer products or services related to your chosen niche. Common affiliate programs in the travel industry include airlines, hotel booking platforms, travel gear companies, and travel insurance providers.
Final Thoughts
Always remember not to compare your journey with someone else's. Concentrate on your unique experiences and what you can do differently.
Speaking of travel, I've been to some amazing places and I'd like you to check them out. In the comments, tell me your dream destination if you haven't travelled abroad and if you have, where do you want to go next?
For free travel vouchers, tips and hacks, be sure to subscribe.