10 Natural Wonders You Will Love In Africa
Africa stretches from the Mediterranean, past the golden Sahara through mountains and savannas, to the Cape of Good Hope. It's known for its enormous diversity and the richness of its wildlife; home to a good number of mesmerizing natural wonders.
The seven wonders of the world though renowned, are unreachable to many. On the other hand, these 10 natural wonders in Africa are not only easily accessible but affordable for the majority. Let me take you on a virtual trip. Who knows, this might inspire and inform your next adventure.
Our first stop…
#1. Kajuru Castle, Kaduna, Nigeria
The Kajuru castle is a unique and classic early medieval piece of architecture built in Northern Nigeria. If you are looking for a real life dreamland where you can create nostalgic, scenic, and magical memories, this is the perfect vacation spot. Be it an awesome honeymoon getaway, a group vacation, or a pool party, you're castle-covered.
It was built as a luxury villa between 1981 and 1989. The fanciful medieval-inspired Romanesque-styled castle was built by a germen expatriate living in Kaduna at the time. It is adorned with turrets, an armory, and a dungeon.
Pictures do it no justice yet it is every photographer's dream and every tourist's wish. You can reach the Kajuru village by bus or taxi.
Things to do include: hiking the mountain trail surrounding the castle, touring the castle, swimming in the majestic blue pool, and of course, taking loads of amazing pictures.
#2. Crush rock, Mpape, Abuja
Crush rock is Abuja's hidden beauty. Its picturesque view makes it bucket-list worthy. It is an abandoned quarry with a formation of grey rocks and green grass surrounding an abandoned but pristine lake.
This gorgeous masterpiece with its breathtaking ambience was never meant to become a tourist attraction. The lake amid the quarry formed as a result of prior rigorous quarrying.
To get to the top, you just have to hike up the crushed rock in three easy stages. Atop this scenic place, you can take amazing pictures or have an unforgettable photo session.
Expect a bumpy ride to its base due to not-so-motorable roads. Its environment is often quite littered as a slum is close-by but with proper plans, you can secure a nice, clean spot high up. You can also host a small picnic. All you need is a small picnic basket of refreshments, a blanket, disposable plates, utensils, paper wipes, and most importantly, a trash bag (your way of contributing to keeping this sight beautiful).
#3. Erin Ijesha Waterfalls, Osun, Nigeria
Erin Ijesha waterfalls also known as Olumirin waterfalls, is a breathtaking sight that leaves you stunned by Mother Nature. If you are a nature lover in search of tranquility and refreshment, this whispering waterfall with its seven strata is a choice place.
The waters cascading over seven well-defined levels gives off the impression of a seven-part waterfall. Each level provides a unique view of its own, each surpassing the previous. The first and second levels are relatively easy to climb. If you're fit, you may be able to get to the seventh level and visit the village, Abake, atop it.
Like many cultural heritages, it is believed to have spiritual significance by natives. Its waters are said to have healing properties for certain illnesses. The latter believe by some and tried for experimental purposes by many visitors.
#4. Ikogosi Warm and Cold Spring
Located in Northern Nigeria, lies this natural wonder. The warm and cold springs are from different sources with a marked difference in temperature. You know what makes it wondrous? Both springs meet in a pool, flow into each other with each maintaining its thermal properties. If you stand at their meeting point with your feet on foot apart, each foot will feel different water temperatures.
Ikogosi also houses different scarce trees. You find many visitors engraving their names or initials on some. If you do decide to visit, be assured of refreshing recreational and standard lodging facilities. There's also a beautiful waterfall a few miles away from the resort with colorful underwater stones.
#5. Victoria Falls, Zambia

With a length of more than a kilometer and a height of more than 100 meters, Victoria Falls is a breathtaking beauty. The native people call it Mosi-oa-Tunya, "the smoke that thunders". This awe-inspiring sight on the Zambezi River forms the border between Zambia and Zimbabwe.
Facing the falls is a wall of basalt rising as high, capped by mist-soaked rain forests. Get a panoramic view of the Eastern Cataract, the main falls, the boiling point, and where the river heads down the Batoka gorge, from the Knife-edge Bridge. You can also get a great view of these from the Livingstone Island, the Falls Bridge, the Devil's pool or the Lookout tree.
Victoria Falls isn't just one of the greatest attractions in Africa, but one of the most spectacular waterfalls in the world. For Nigerians, an e-visa is required to visit Zimbabwe.
#6. The Serengeti Migration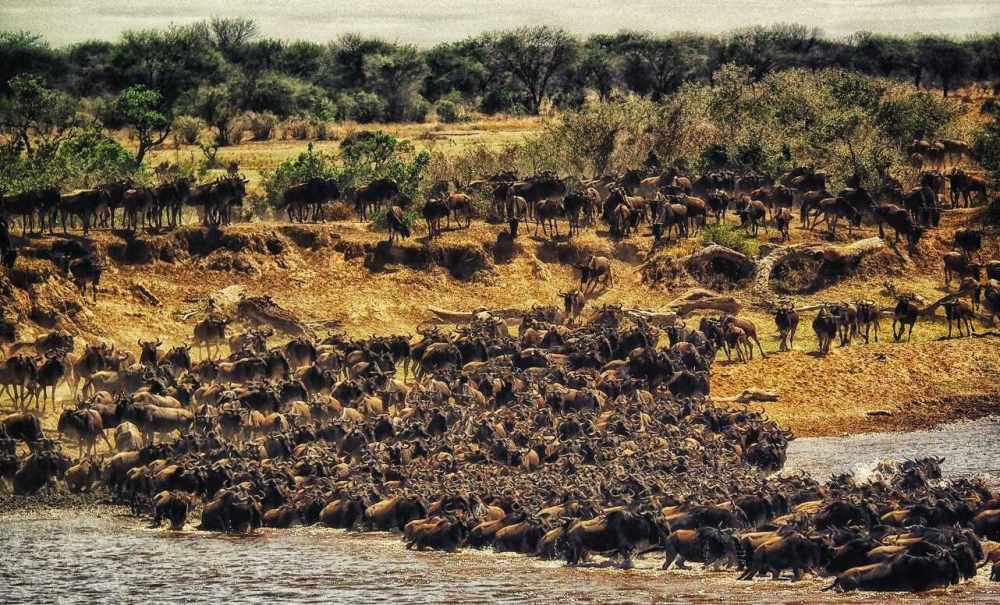 The Serengeti, home to the largest herds and concentration of predators, is a wonder of the wild in East-Central Africa. Spanning 12,000 miles, it rightfully earned its name meaning "endless plains". It hosts the largest mammal migration in the world. It encompasses the Serengeti National Park, a number of protected game reserves, and a few conservation areas.
The Serengeti is home to blue wildebeests, hartebeests, gazelles, zebras, buffalos, hyenas, lions, elephants, caracals, and giraffes. The best time to visit starts from December when the great wildebeests migrate from Tanzania to the Maasai Mara Reserve in Kenya. The trek though intense and short-lived, is a major attraction. We wouldn't expect less from a migration of over two million grazers.
This world heritage site is a place where you can spend time at different locations and never feel like you've seen it all.
If you're Nigerian, you just need your Nigerian passport to travel to Tanzania but will be issued a visa on arrival. If you chose to visit Kenya to experience the migration, all the better because it's visa free for you.
#7. Ngorongoro Crater, Tanzania
The Ngorongoro crater is the world's largest volcanic caldera. It is also referred to as "the Garden of Eden" due to its blinding beauty and paradisiac condition for animals.
About 2 to 3 million years ago, a large volcano exploded and collapsed on itself creating this crater listed as one of the seven wonders of Africa. You can start off your safari adventure here and move on to the Serengeti for other pleasurable experiences.
#8. Blyde River Canyon, South Africa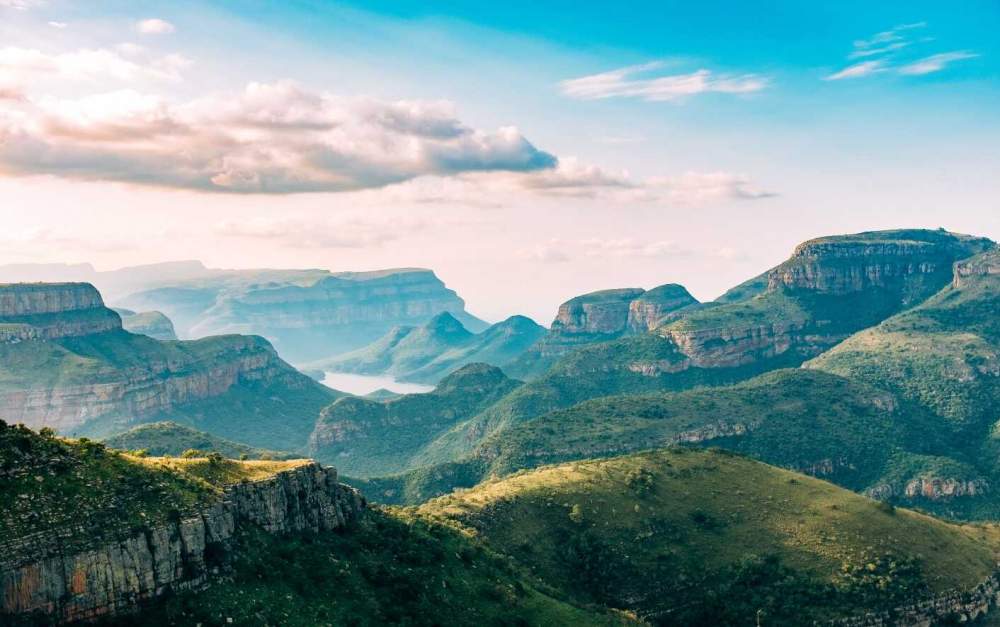 The Blyde river canyon is the second largest canyon in Africa and possibly the largest "green canyon" due to its lush subtropical foliage. This great wonder of nature welcomes visitors from all over the world. It supports a large variety of life, from fishes to antelopes, hippos, crocodiles, bush babies, to monkeys. It also has a high diversity of birdlife.
The canyon is a popular tourist region with good public infrastructure to make your visit worthwhile. You can go rafting, fly-fishing, hot-air ballooning, and boat-riding on the dam.
You will need a tourist visa to visit South Africa as a Nigerian.
#9. Nile River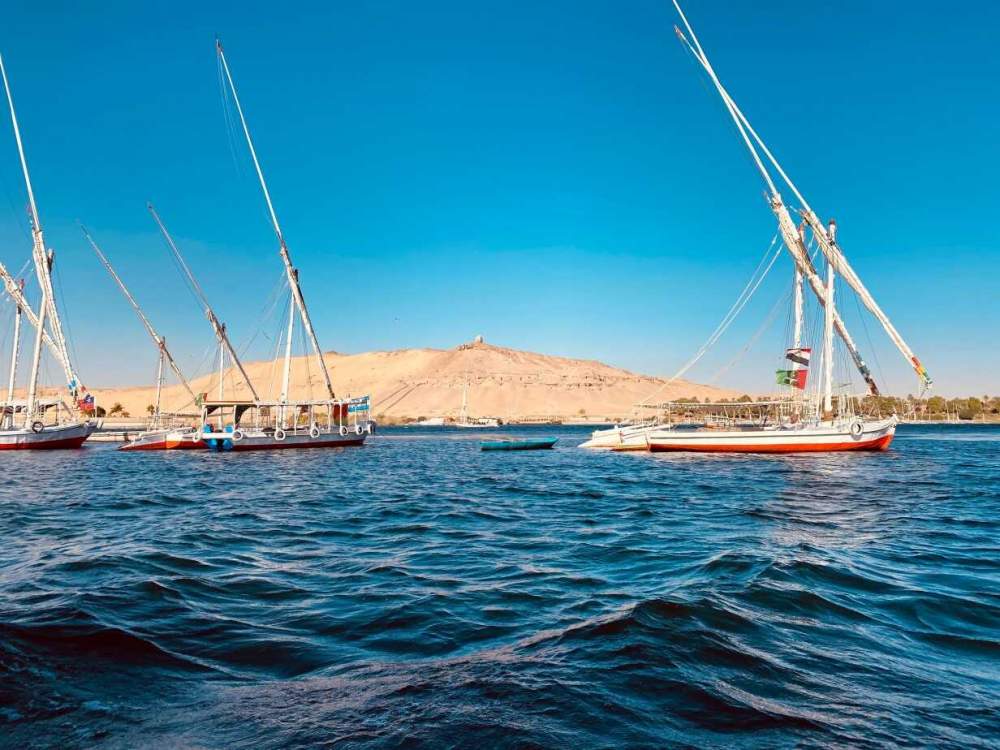 The Nile River is the longest river in the world. It flows through Egypt and 10 other African countries, forcing its way through canyon walls to form the Murchison Falls. It meanders through the Sahara desert and flow north towards the Mediterranean.
The best way to experience this is to go on a river cruise. You can go river rafting, kayaking, or canoeing. At one of its sources, in Uganda, you can go bungee jumping over the water.
If you'll be visiting from Uganda from Nigeria, you will need an e-visa.
#10. Sahara Desert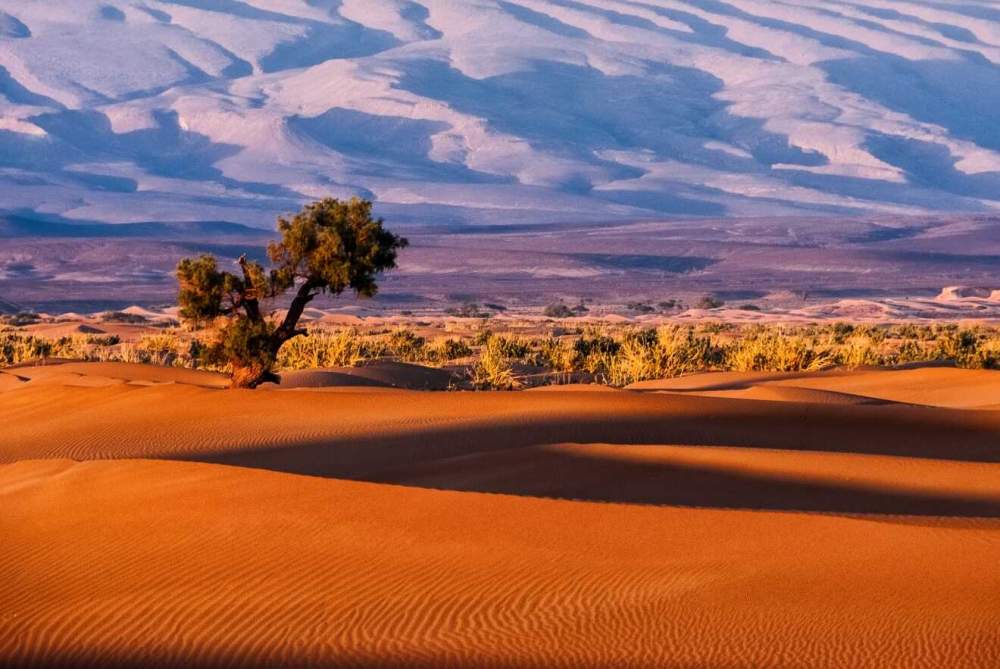 The Sahara desert is described by many as an ocean of sand. It is the largest dry desert in the world. Its boundary stretches from the valley of the Red Sea in the east to the Atlantic Ocean in the west, the Valley of the Niger River in the south to the Mediterranean Sea in the north. The Nile River runs through the desert all year long.
It's not just a vast stretch of sand as opposed to the first impression of many from afar. You will find sand dunes, dune fields, unique land forms, stone plateaus, gravel plains, and arid valleys.
You can safely experience this beautiful wonderland from either Morocco or Egypt. You can travel into the desert by bus from either country. There are bus lines that cater particularly to these adventures. As a Nigerian, whether you're visiting via Morocco or Egypt, a visa is required.
If you find it difficult planning the entire trip yourself, I am here to help. Better still, you can consult travel companies that specifically cater to the needs of the Sahara.
Things You Shouldn't Miss Out On
The African cuisine! Its cuisine is as diverse as its cultures. It is rich, flavorful, spicy, hmm! Make sure you try out the mouth-watering stews, soups, and snacks. If you can't eat spicy food, specify this to whoever will be preparing your meals or go for less spicy treats.
Make sure to get as many souvenirs as you can. Africans are creative. You will find a variety of things from knitted cloths to decorative materials made from horsehair, metal wire, wood splints, or cane.
Did I forget fabrics? There is the "adire", the "kampala" and different types of "Ankara" from western Nigeria and the 'isiagu" from the east. You can also get good hide from the north for your leather needs.
You will agree with me that true beauty doesn't only lie in the famous. Sometimes, we find it in a streak of the mysterious and unexpected. I'm certain that you will love these 10 natural wonders in Africa.
So, what are you waiting for?
Leggo! Let's waka!
For free travel vouchers, tips and hacks, be sure to subscribe.